Report ranks countries on their support for renewable energy
September 24, 2014
New report provides insight on the investments that countries are making in clean power
Ernst & Young, an international professional services firm based in the United Kingdom, has released a new report concerning the investments being made in the renewable energy sector. The report ranks the top 40 countries in terms of the activity of their energy markets and the investments they are making in clean energy and new technology. There have been significant shifts throughout the global energy market as many prominent countries begin showing aggressive support for clean energy, and this is likely to have a significant economic impact in the near future.
China leads the way in clean energy support
The report shows that China has convincingly established itself as a leading supporter of renewable energy. The country leads others in terms of clean energy and technology investments. It has also become one of the most attractive markets in the world for clean energy projects. Solar power, in particular, has managed to establish a strong foothold in China, where many of the country's state-backed manufacturers have devoted their resources to producing photovoltaic products.
US is losing ground due to changing politics and economic issues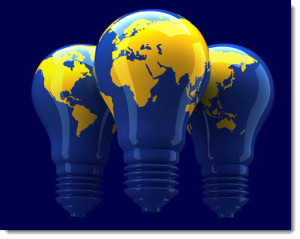 The United States and India follow behind China in terms of investments and clean energy adoption. While the U.S. is still considered a leader in the clean energy space, the country has begun to lose momentum with its adoption of renewable power. This primarily has to do with politics, but there are also some economic challenges that are weighing on the country's support for renewable energy. Australia has also been losing ground in the clean energy space due to changes in government policy.
UK could end one of its clean energy initiatives
Political turbulence in the United Kingdom has affected the country's position in the clean energy space. The government has announced that it is considering putting an end to its Renewables Obligation, which had provided financial support for solar energy projects with capacities of 5 meagwatts or more. The initiative is not meant to expire for another two years, but economic issues and ongoing political struggles may bring an end to the Renewables Obligation ahead of schedule.