Hydrogen fuel cell maker offers new financing packages
September 24, 2014
Plug Power partners with M&T Bank in order to offer new financing plans
Plug Power, a leading developer of hydrogen fuel cells, has partnered with M&T Bank in order to offer new financing packages to its first-time customers. Fuel cells are becoming more popular for those interested in renewable energy, but these energy systems are not inexpensive. Fuel cells make use of costly materials that makes them a sizable investment for the companies that want to use them. As such, many companies opt to use other forms of energy despite the fact that fuel cells could be better suited for their needs.
Financing packages may make fuel cells more attractive
The new financing packages are meant to make fuel cells, refueling stations, and service agreements less of a financial burden for companies that want to use hydrogen fuel. Plug Power believes that the financing packages will be essential for companies that are looking to move away from older technologies and embrace fuel cells. Plug Power's fuel cells have become quite popular in the materials handling sector, where vehicles have long been powered by lead-acid batteries. These batteries are becoming less popular and many companies are looking for alternative energy systems that are more convenient and produce more electrical power.
Packages will also support on-site hydrogen fuel stations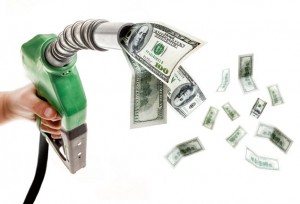 Plug Power also offers fueling solutions to companies that are using its fuel cells. These fuel cells must be fueled with hydrogen in order for them to produce electrical power. Having an on-site hydrogen fuel station, companies can easily refuel their new energy systems and not have to rely on regular fuel deliveries. An on-site hydrogen fuel system is somewhat expensive, but the company's new financing packages are expected to lower costs.
Fuel cells continues to grow in popularity
The new financing packages that Plug Power is offering may help make the company more popular with those interested in renewable energy. They may also go a long way in improving the company's commercial interests. Plug Power, like many other companies in the fuel cell industry, has been chasing profitability for several years, but this goal has proven to be quite elusive.