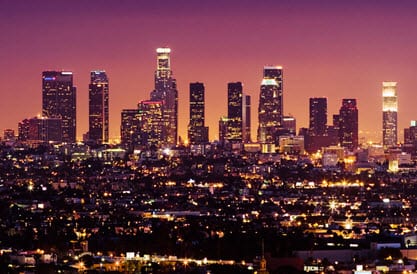 Report shows significant drop of volatile organic compounds in California
August 18, 2012
Emissions dropping significantly in Los Angeles Basin
A new report from the University of Colorado Boulder's Cooperative Institute for Research in Environmental Sciences (CIRES) shows that there has been a dramatic drop in the prevalence of volatile organic compounds in the Los Angeles Basin of California. Volatile organic compounds are gases emitted from the use of certain solids and liquids and can be quite harmful in terms of health. These emissions are often produced by vehicles and have been linked to numerous health issues in the past. The report shows that the presence of these emissions is all but vanishing at a rapid pace.
Report shows a drop in volatile organic compounds by 98%
According to the report, which is authored by Carsten Warneke, Ph.D., a scientist funded by the National Oceanic and Atmospheric Administration, shows that volatile organic compounds have decreased in the Los Angeles Basin by 98% over the past 50 years. This is despite the fact that fuel consumption in the region has skyrocketed in that time. Warneke suggests that the phenomenon is due to vehicles becoming more fuel efficient and the increasing adoption of clean technology. Researchers had expected to see a modest drop in the level of volatile organic compounds and were surprised by the dramatic decrease.
New standards push for the manufacture of clean vehicles
Vehicles are being held to a higher standard in terms of emissions and efficiency. Automakers have been pressured to manufacture cleaner vehicles due to new policies being adopted by both local and federal governments. These vehicles seem to be having a positive effect on the environment by reducing the amount of harmful emissions that are being released into the atmosphere.
Fewer pollutants are expected to improve the health of the population over time. The report suggests that the disappearance of volatile organic compounds is expected to continue in the Los Angeles Basin. It is expected that these emissions may be completely eradicated when hydrogen-powered vehicles become commercialized, though this may takes years to see.
Related article(s) and resources:
http://cleantechnica.com/2012/08/14/drop-in-los-angeles-vehicle-related-pollutants-study-finds/?utm_source=feedburner&utm_medium=feed&utm_campaign=Feed%3A+IM-cleantechnica+%28CleanTechnica%29