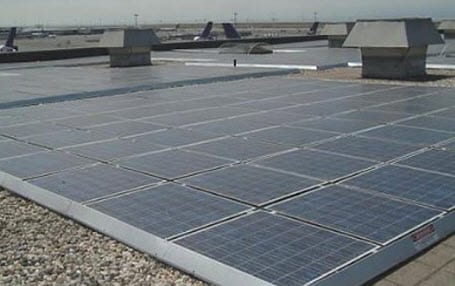 Rooftop solar energy forecasts updated for Australia
September 6, 2012
Australia continues to pursue rooftop solar energy
Australia has become a strong advocate of solar energy over the years. The country is currently working on a plan to deploy solar energy systems on the rooftops of public buildings in an attempt to cut down on the use of fossil-fuels. Last year, Australia was a leader the world in terms of the installation of small rooftop solar energy systems. This year, the country may fall behind others, according to updated forecasts from Green Energy Markets, a research and advisory firm that focuses on promoting renewable energy and reducing greenhouse emissions.
Green Energy Markets updates forecasts concerning energy systems in Australia
Green Energy Markets has updated its original forecast concerning the rate at which rooftop solar energy systems would be installed in Australia. Previous forecasts estimated that more than 736 megawatts of solar energy capacity would be installed in the country through rooftop systems. Now, the firm estimates that Australia will boast of 787 megawatts of solar energy capacity by the end of 2012. Though the forecasts have improved, they are below last year's levels, where Australia installed more than 863 megawatts worth of rooftop solar energy systems.
Rooftop solar energy systems may become more common as policies become more accommodating
The firm expects that approximately 322,000 photovoltaic solar panels will be installed throughout this year. The majority of these systems will be average in size, producing roughly 2.44 kilowatts of electricity. Green Energy Markets suggests that the future of solar energy in Australia may be in for radical change as the country begins to adopt more favorable energy policies that focus on the use of alternative energy.
Australia shows more support for rooftop solar energy systems over alternatives
Green Energy Markets notes that the number of solar hot water systems continues to diminish in Australia. Since 2011, the prevalence of these systems has dropped by 17%. Australia has shifted much of its focus concerning solar energy to rooftop systems, which may help the country attain its energy efficiency goals in the future.
Related article(s) and resources:
http://reneweconomy.com.au/2012/oz-pv-forecast-upgraded-as-world-heads-for-new-record-71385