RWE cuts capacity of wind energy project in half
January 9, 2014
RWE reduces capacity of offshore wind project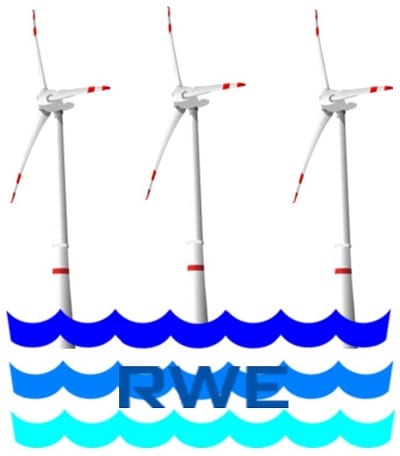 RWE, a prominent German utility, has announced that it is significantly reducing the capacity of its Triton Knoll offshore wind warm in the North Sea. The wind farm's capacity is being cut by half, dropping from an expected 1,200 megawatts of maximum capacity to just 600 megawatts. Wind energy has become quite popular throughout Europe, but offshore wind farms have not yet garnered the kind of support that their onshore counterparts receive.
Offshore wind remains a risky investment
Offshore wind projects are notoriously expensive and many of these projects have significant difficulty in attracting investors. Without investors, these projects have limited funds with which to be developed. RWE suggests that the amount of money needed to develop the wind farm at its initial capacity is more than what could be considered reasonable for such a project. The utility decided to reduce the wind farm's capacity after having reviewed the project for some time.
RWE cancelled a wind project in 2013
In November of 2013, RWE abandoned its plans for building the world's largest offshore wind energy system. The project was called the Atlantic Array and was expected to have a capacity of more than 1,200 megawatts. RWE abandoned the project because the utility considered it to be no longer economically viable.
Investors have yet to be won over by wind power
Offshore wind energy has received strong support in the United Kingdom. The UK government recently announced a major shift in energy subsidies in favor of wind power. While the government is keen to increase its support of wind energy, private investors are still needed in order to make ambitious projects a reality. Many investors have shown their interest in wind power, but relatively few have translated this interest into actual monetary support. The risks associated with wind energy have been enough to keep many investors away from projects, especially those concerning offshore wind farms.