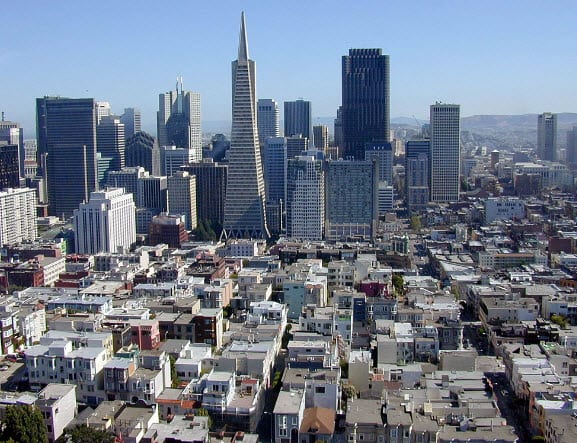 San Francisco named as North America's Cleantech Capital by the Cleantech Group
April 4, 2012
San Francisco, California, has claimed the title as "Cleantech Capital" of North America this week.
The title is awarded by the Cleantech Group, a market intelligence firm focused on alternative energy and sustainability. San Francisco was chosen because of its exemplary commitment to alternative energies like solar, hydrogen and wind power. Cleantech noted that the city is also quite attractive to renewable energy groups looking to expand and attract investors.
The Cleantech Group notes that San Francisco is home to more than 200 alternative energy companies and investment groups.
These organizations have raised more than $12 billion in capital between the periods of 2006 and 2011. This is more than double the amount raised by its closest competitor, Boston. Both New York City and Los Angeles follow closely behind, but are well short of the standard set by San Francisco. This may change in the future if these cities show more interest in alternative energy.
This is not the first time San Francisco has been recognized for its powerful presence in the alternative energy industry.
In 2011, the city was named America's most sustainable city by the Siemens' Environmental Intelligence Unit. Siemens noted that the city was home to some of the most ambitious alternative energy projects in the country and boasts of a welcoming environment to businesses interested in sustainability and green technology. This trend is likely to continue as the city pursues new energy projects this year.