Sena Development shows strong support for solar energy
November 2, 2015
Thai property developer will be working to boost solar energy capacity
Sena Development, a property development firm based in Thailand, has announced that it will boost its solar energy capacity in order to generate additional revenue and profits from its renewable energy endeavors. The company intends to increase its solar capacity to 100 megawatts over the next three years, joining several other companies in Thailand that have begun diversifying into solar power. The Thai government is also showing strong support for solar power, investing heavily in this form of clean energy.
Thai government continues to invest heavily in the development of solar energy throughout the country
Thailand's government has plans to increase the nation's solar capacity to 6,000 megawatts by 2036. Currently, the country's capacity stands at approximately 1,570 megawatts. Sena Development has launched a new subsidiary, called Sena Solar Energy, which has a capital of $14 million. The subsidiary has joined Eight Solar in order to facilitate its solar energy endeavors.
Sena Solar Energy is working with several companies to boost solar capacity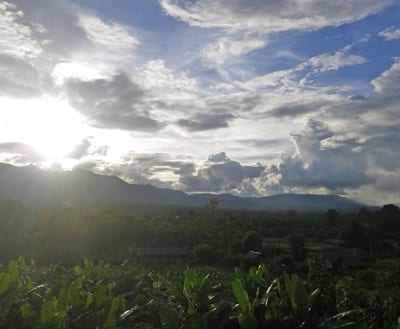 Sena Solar Energy has also partnered with First Solar, a leading solar developer based in the United States. Together, these companies will work to develop and operate a new solar farm, which has a capacity of 46.5 megawatts. This solar farm is expected to be fully operational by the end of this year. By January 2016, Sena hopes to have a solar capacity in excess of 50 megawatts. This is meant to be accomplished through the expansion of rooftop installations. Sena believes that this will boost its revenues from its solar energy business.
Thailand is becoming an attractive home for ambitious solar projects
Solar power has established a strong foothold in Thailand, where the country is looking to become more financially and environmentally sustainable. Thailand intends to become more energy independent, reducing its need for imported fossil-fuels, which have proven to be quite costly. In the coming years, solar energy may become a prominent source of power in the country, especially as the government begins to show more support for this form of power.