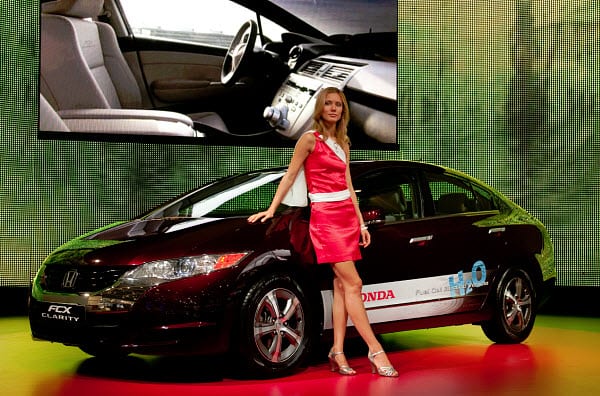 Sexy and eco-friendly!
May 11, 2011
As new, eco-friendly cars begin entering the market, more consumers are finding themselves curious as to whether they live up to all the hype.
Battery powered cars have proven to be popular and are performing much more admirably than their predecessors. However, hydrogen powered vehicles are attracting more attention spurred by the promise that hydrogen is just as powerful, if not more so, than oil. At this year's Alternative Clean Transportation Expo in Long Beach, California, people have been able to test drive these alternatively fueled vehicles and get firsthand experience with the fuel of the future.
The expo is the largest showcase of new-era vehicles in the U.S. Thousands of companies and developers of so-called "green" technologies flock to the event to show off the latest and greatest of what the industry has to offer. The event featured vehicles that run on natural gas, biofuels, electricity, hydrogen fuel cells and hybrid engines.
Honda showed off their much anticipated 2012 FCX Clarity.
The vehicle recently garnered international acclaim after being chosen as the official pace car for the 2011 Grand Prix of St. Petersburg.
Interest in alternative fuels has never been higher than it is today. Many are clamoring for a break away from oil whether for economic or environmental concerns. Demand has driven automakers to produce more eco-friendly vehicles, but the majority of companies favor hydrogen over other alternative fuels.