Smart recycling program for soft plastics launched in New Zealand
November 30, 2015
New recycling system in New Zealand could keep over four million plastic bags out of the landfill.
Last week, a Soft Plastics Recycling Program was launched in Auckland, New Zealand by the country's Environment Minister, Nick Smith. The program is a joint venture between the government and the retail and packaging sectors, and could help keep the landfill free of 4.3 million plastic bags, reported 3 News.
This program is the first of its kind to enable the recycling of soft plastics in the country.
The soft plastics recycling program is the first one in the nation to make the recycling of shopping bags, bread bags, food wrap, frozen food bags and other soft plastics, possible. The plastic bags that are collected from the Love NZ Soft Plastics Recycling bins, which are located at a variety of local participating stores, will be processed, baled and sent to Melbourne, Australia, where they will be reused and made into new products, such as plastic outdoor furniture.
Lyn Mayes, the Packaging Forum project manager, said that it is important that people who participate in the program know that the bins are for all types of soft plastics, not only shopping bags.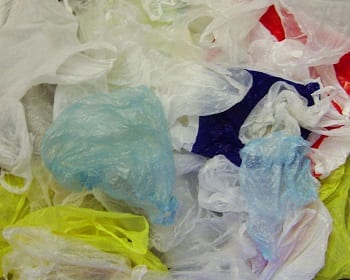 "We are asking people to collect their packaging at home and drop it into the Love NZ Soft Plastics Recycling bins at their local participating stores when they next go shopping, so we can recycle it," Mayes said.
The special bins for this recycling program have been installed at 70 different participating locations in Auckland.
Currently, in Auckland, special bins have been placed at 70 New World, Countdown, Pak n' Save and The Warehouse stores. Eventually, the recycling program will spread to Hamilton, Canterbury, Wellington, Manawatu, and Otago Bay of Plenty during its three-year run.
Director Liz Kasell says it will take a minimum of 12 weeks for residents to become used to putting plastics in the bins. However, once the program is running as planned, it is expected to prevent about three million soft plastic items across Auckland from being dumped in the landfill each month.
According to the Environment Minister, the success of the recycling program, which has received $1.3 million in funding, depends on residents "developing a culture of collecting soft plastics and depositing them in the new drop-off facilities."