Solar energy companies announce expansion of their supply agreement
October 17, 2014
SolarCity and REC have expanded their partnership, putting more solar panels at SolarCity's disposal
SolarCity, a leading solar energy company, has announced that it has expanded its agreement with REC Group, a solar power provider based in Norway. The two companies have been working with one another for some time, with REC supplying the solar panels that SolarCity puts to use in various installations in the U.S. The companies have decided to expand this agreement through 2015, providing SolarCity with more resources that can be used to further the company's expansion.
REC will be providing 220 MW of solar panels to SolarCity for projects in the US
Per the agreement, REC will be supplying its high-end Peak Energy solar panels to SolarCity. These panels will be available to SolarCity beginning in the fourth quarter of this year through the end of 2015. REC will be supplying 220 megawatts worth of photovoltaic technologies to SolarCity, which will be used for various projects in the U.S. This will bring the total capacity of REC solar panels that SolarCity is using to 385 megawatts.
Demand for solar power continues to grow among homeowners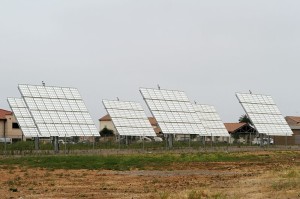 The demand for solar energy has been growing rapidly in many parts of the world, but especially so in the U.S. Many homeowners have begun looking for alternatives to traditional forms of electrical power, wanting to reduce their reliance on conventional utilities. SolarCity has made it possible for these homeowners to accomplish this. Though their attachment to utilities will remain in place, SolarCity has offered homeowners a way to use solar power rather than traditional forms of energy.
Partnership may help REC break into the US market
In order to accommodate demand, SolarCity has been forming strategic partnerships with various companies. REC is one such company, which has been working to break into the U.S. market over the past few months. The company sees a great deal of promise in the US solar market and believes that its partnership with SolarCity will be beneficial.  Depending on the success of the agreement, the two companies may choose to work together again in the future.