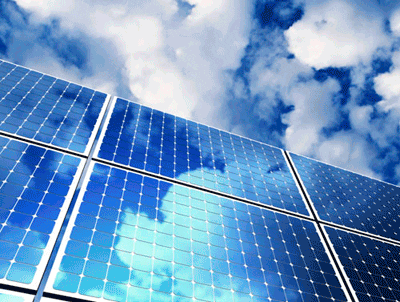 Solar energy finds its way into homes thanks to innovative project
June 28, 2012
Sullivan Solar Power boasts of the success of its innovative program
California continues to generate buzz in the world of solar energy. The state is already home to some of the most innovative solar energy projects in the U.S., but energy companies continue to work to expand the state's portfolio. Sullivan Solar Power, one of California's largest solar energy companies, launched the Chula Vista Solar Program last year. Though the program came to an end in October 2011, it aimed to promote the establishment of a solar community in the city of Chula Vista. This was accomplished by making solar energy installations more available to homeowners. One of the most striking features of the program is that it makes these installations available for free through a number of incentives designed to reduce the out-of-pocket costs facing homeowners. The installation of these solar energy systems was recently completed with favorable results.
Free solar energy systems installed in 3 homes in Chula Vista
Though the program official came to an end in October of last year, its impact is still being felt today. The Chula Vista Solar Program brought solar energy systems to three low-income houses in the city. These systems comprised a combined 29 solar panels, together generating 204,412 watts of electricity. This electricity is used to power the homes hosting the solar energy systems. For each participant in the Chula Vista Solar Power program, Sullivan Solar Power donated one solar panel toward these home-based energy systems.
Businesses and homeowners cooperate to make program possible
The program was made possible through the participation of businesses and other homeowners who rose to support alternative energy. These participants, 29 in total, were provided with financial incentives as a reward for their support. Sullivan Solar Power notes that the participants helped establish a solar energy community in Chula Vista, helping show that the use of nuclear power and fossil-fuels is not the only viable way to power a home.
Solar energy has been able to garner a great deal of support in the realm of politics, but consumers have been largely uninvolved in the energy until very recently. Companies like Sullivan Solar Power have been working to make solar energy systems more available to homeowners in an attempt to promote solar as a viable residential energy.
Related article(s) and resources:
http://cleantechnica.com/2012/06/26/low-income-housing-receve-free-solar-panels-under-innovative-scheme/?utm_source=feedburner&utm_medium=feed&utm_campaign=Feed%3A+IM-cleantechnica+%28CleanTechnica%29