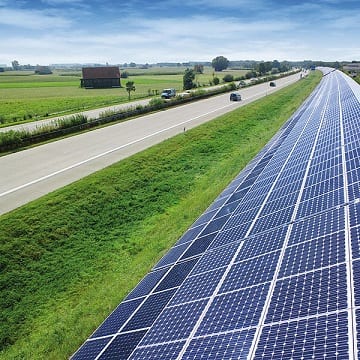 Solar energy in Germany continues to gain momentum
November 10, 2012
Bundenetzagentur reports growth of German solar energy industry
The Bundenetzagentur, the German Federal Network Agency responsible for regulating electricity and other services, has announced that Germany has installed nearly 1 gigawatt worth of solar energy in September this year. This brings the country's total capacity installed in 2012 to 6.22 gigawatts. The agency suggests that this is further evidence of the promising growth the German solar energy industry has been seeing despite troubles in the European market caused by China's powerful presence  and provision of affordable solar energy technologies.
Germany favors solar energy as replacement for nuclear power
Germany has emerged as a world leader in terms of solar energy. In the wake of the 2011 Fukushima disaster in Japan, the country began moving away from nuclear energy. Though Germany had a modest focus on alternative energy before the disaster, its decision to abandon nuclear power created a major need for a suitable replacement. Thus, solar and wind energy began receiving huge support from the federal government. Now, solar energy has become one of the most favored forms of energy in the country.
Solar energy industry growth 50% in first 9 months of 2012
According to the Federal Network Agency, the solar energy industry in Germany grew by more than 50% in the first 9 months of 2012. Energy production from solar installations rose from 4.1% or 6.1% during this time. Germany now acquires more than 26% of its energy from renewable sources, including solar, wind, biomass, and hydrogen fuel. The country is currently on track to throw more support behind solar energy and thereby increase the rate of growth the solar energy industry has been experiencing in recent months.
Germany serves as powerful example for others interested in alternative energy
Germany currently boasts of more than 30 gigawatts of total solar energy capacity, making it one of the most prominent solar energy countries in the world. The federal government has not shown any signs of slowing its support of solar energy, so capacity is expected to increase dramatically over the next decade. The U.S. and China have been working to catch up with Germany by throwing more support behind their own native solar energy industries.