Solar farms may help to protect endangered wildlife
March 9, 2016
Eco-friendly partnership seeks to promote biodiversity and protect threatened species in the UK.
A new partnership, formed between solar developer Anesco and the wildlife charity Royal Society for the Protection of Birds (RSPB), is making the most of the land used in and around large-scale solar farms across England and Wales to support biodiversity and protect endangered wildlife, such as skylarks and turtle doves. The partnership aims to create natural habitats for these birds and other threatened species.
The green plan will help to create a natural habitat for birds and insects.
According to the RSPB, wild flower meadow areas and seed-rich planting in the "unused" margins of the solar farms as well as where tracks run between the solar panels, will help support butterflies, bees and other insects and also provide food and nesting areas for birds, reported The Guardian.
The goal of the plan is to reinstate habitats which have been lost due to agricultural intensification. These lost habitats have been particularly detrimental to farmland bird species.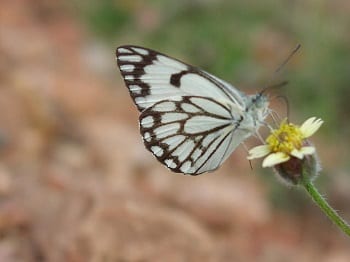 The hope is that struggling bird species, such as sparrows, turtle doves, lapwing and skylarks, all of which have plummeted by significant numbers over the past few decades, will be aided by this green project. In addition, it is also believed that reptiles, insects, amphibians and mammals could also benefit from the plan.
Solar farms and other forms of renewable energy need to be developed in a way that creates positive impacts on the environment.
Head of Species and Habitats Conservation at the RSPB, Darren Moorcroft, said that the effort the charity is making with Anesco is a way to prove that renewable power can and should be developed utilizing methods that not only avoid negative impacts but also creates positives impacts.
Speaking about the partnership with Anesco, Moorcroft said, "It is an excellent opportunity to develop habitats for nature in need of our help, showcasing how a renewable energy business and wildlife conservation can be delivered in unison; whilst providing clean energy and sustainable development we can still continue to give nature a home."
Chief Executive of Anesco, Adrian Pike, commented on the solar farms wildlife projects stating that by working with RSPB, Anesco will maximize the positive impact that their sites have for local wildlife and focus on providing support to the species "that really need it."