Oregon improves renewable energy goals by voting for a coal-free future
March 8, 2016
Oregon has become the first U.S. state to pass a bill to phase out coal in the state.
Oregon has voted for a complete ban on power generated by coal, becoming the first state in the U.S. to pass such a bill. Under the bill, known as the Clean Energy and Coal Transition Act, the state's utility companies have until 2035, at the absolute latest, to make the switch from coal to other alternative power sources. In terms of its green efforts, the state is committed to obtaining at least half of its power from renewable energy by 2040.
Utilities in Oregon will also be required to help speed up the installation of EV charging stations.
In addition to being obliged to help support the integration of renewable energy into the grid, the utilities will also help to improve the state's infrastructure for electric vehicles (EVs) by making significant investments to accelerate the installation of charging stations for electric cars, trucks and buses. The goal for the future is to put more of these alternative-powered vehicles on the roads and plug them into the state's low-carbon grid.
Cutting off the market for coal plants will force Oregon to rely more on renewable energy to obtain its power.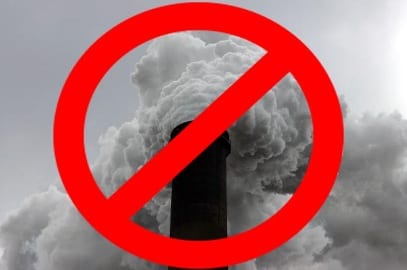 Presently, there is only one operational coal-fired power station in Oregon. This station is scheduled to shut down in 2020. However, the state imports one-third of its power from coal-fired plants in nearby states: Montana, Wyoming and Utah.
By halting the coal deliveries into Oregon, this will eliminate the market for coal plants and open up the state to cleaner power sources, such as solar energy and wind energy; renewables that also happen to be decreasing in cost.
Oregon's two major utility companies, Portland General Electric and Pacific Power, as well as Oregon's utility consumer advocate, actively supported the bill, which passed 38-20 in a vote in the state's Senate, last week.
Noah Long of the U.S. Natural Resources Defense Council said that the Clean Energy and Coal Transition Act will not only decrease emissions in Oregon, but may also lower them in other states if Oregon reduces its use of coal.
Although other states in the U.S. have announced renewable energy goals, Oregon is the first in the country to have passed a bill that will break the state away from coal dependence.