South Carolina proves to be a leader in hydrogen fuel cell technology
January 8, 2014
Report recognizes South Carolina as a fuel cell leader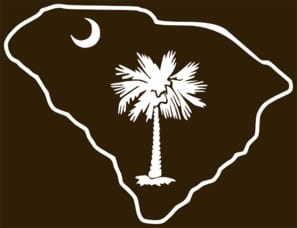 The U.S. Department of Energy has released a report concerning the state of fuel cell support throughout the country. The report is released annually and tracks the progress that various hydrogen fuel projects have made, ranking states based on their support of hydrogen fuel cell technology. For 2013, South Carolina was recognized as a leader in fuel cell technology for the third consecutive year. The Department of Energy notes that the state is home to ambitious projects and strong political policies designed to support clean technology.
State continues showing strong support for clean technology
South Carolina has taken a strong interest in hydrogen fuel cells, especially when it comes to transportation. BMW has a production facility located in Spartanburg County that is home to the world's largest hydrogen-powered materials handling fleet. The facility currently receives its hydrogen from the Linde Group, but BMW is working with SCRA, an applied technologies firm, on a project designed to turn landfill gases into hydrogen fuel. This project is scheduled to take place over the next two years.
Initiatives focused on fuel cells prove fruitful
The state is also home to the Columbia Fuel Cell Collaborative, which is comprised of SCRA, the City of Columbia, the University of South Carolina, and other organizations. The organization's goal is to make South Carolina a leader in hydrogen fuel cell technology by promoting various kinds of projects and encouraging private investors to support these projects. South Carolina also plays host to the Savannah River National Laboratory, which is a federal laboratory that is involved in investigating the merits of hydrogen fuel cells.
DOE continues to examine uses of fuel cell technology
Fuel cells receive the majority of their attention from the transportation sector, but can be used for various purposes beyond their attachment to vehicles. The Department of Energy has been working to investigate the merits of fuel cells beyond the transportation sector for some time, showing particular interest in how these energy systems can be used for residential power.