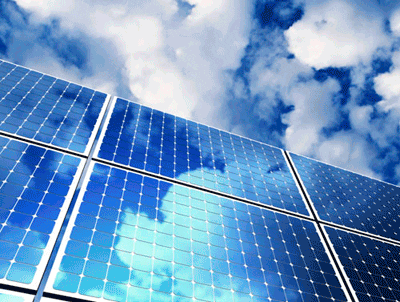 Spanish researchers to focus on affordable solar energy technology
June 13, 2012

Solar energy becoming a popular option for Spain during economic troubles
As Spain continues to struggle to gain control over its economic troubles, the country's government has set its sights on solar energy as a potential solution to some of the country's financial problems. The Catalonia Institute for Energy Research (IREC) has been working on developing new and innovative solar energy technology. This technology could help cut the cost of solar energy systems, increasing their availability to consumers and businesses. IREC has been somewhat successful it in endeavors and has announced that it will be focusing on solar energy technology more aggressively in the coming years.
IREC to research and develop affordable solar energy technology over three years
The institute has unveiled plans to undertake a three-year research project focused on producing affordable solar cells. IREC researchers will make use of a new development process coined by IBM. The process incorporates the use of common substances, such as zinc and iron, rather than expensive materials such as iridium, which is commonly found in advanced solar energy technology. The use of inexpensive materials is expected to help lower the cost of solar energy systems as a whole, thus making them more attractive in a commercial market.
IREC to call upon research conducted by IBM
Researchers will use these materials to create the thin films that cover solar cells. IBM has already conducted studies concerning the effectiveness of this film and determined that it is a viable alternative to more expensive options. In 2010, IBM conducted an experiment with solar cells making use of the thin-film solar energy technology and found that the energy systems were capable of reaching conversion efficiency of 9.6%, higher than other low-cost solar cells.
Economic implications of alternative energy catch the attention of Spanish government
Spain, along with other European countries, has been turning to alternative energy for solutions concerning the ongoing financial crisis that has plagued the region. Solar energy has become a popular option for the country in recent years due to Spain's abundance of year-round sunlight. IREC believes that by developing affordable solar energy technology, it will be able to improve the state of solar energy in the country.