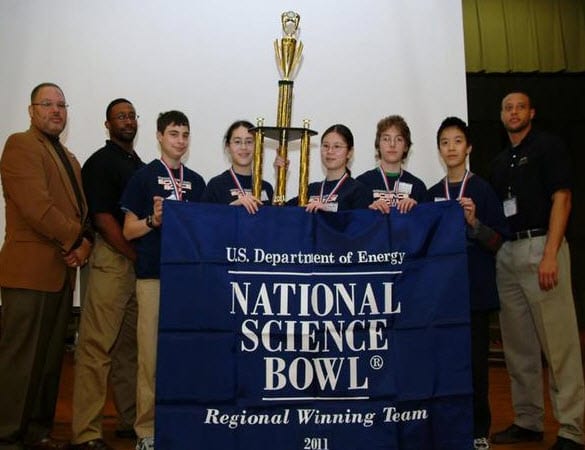 Students compete with homemade hydrogen cars
March 19, 2011
Students from around the nation have gathered to compete in the sixth annual Maryland Regional Middle School Science Bowl at Kenmoor Middle School in Landover, MD.
Teams compete in a number of science themed competitions, including a race for homemade hydrogen fuel cell powered cars. The winning team will be sent to Washington D.C. to compete in the National Middle School Science Bowl hosted by the Department of Energy.
Program manager for the Patriots Technology Training Center, Gloria Shivers, says that this event helps encourage students to explore the wonders of science, technology and engineering.
"The competition gets kids to do advanced studies in science and math," said Shivers. "You can see these kids live, eat and breathe science."
While the race of hydrogen powered cars does not determine who will advance to the national competition, it prepares students for what they will face in the future.
The race presents a unique opportunity for students to get hands-on experience with hydrogen fuel cells and how they work. Being able to see the science they learned in class put to action makes their experience much more exciting.
"They have to use that science to help perfect their vehicle for the race," notes Shivers.
Vinaichandra Rachakonda, a 12-year-old- Kenmoor Middle School student, whose team finished third in the competition, said that, despite being eliminated, the event was a great learning experience.
"We had to learn about friction and aerodynamics," he said. The lessons learned through application have helped solidify scientific concepts in the team's mind.