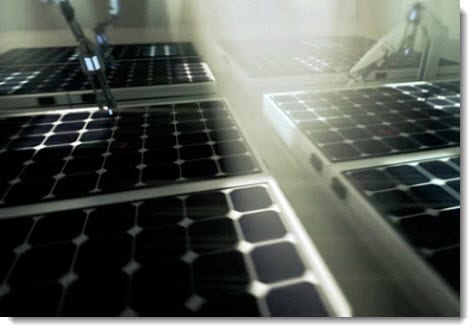 SunPower announces commercialization of its record breaking Maxeon solar cells
April 1, 2012
SunPower, a leading solar energy company, has announced that its record breaking solar energy cells have entered commercial production.
The company's Maxeon solar cells broke the world record for both efficiency and performance last year, showing that solar energy is a viable alternative to oil. The cells broke down much of the negative stigmas that surround solar power and the company believes that commercialization will further the favor of solar energy amongst consumers and businesses.
The solar cells are capable of generating electricity with 24% efficiency, the highest level of efficiency of any other solar energy system.
SunPower has made minor tweaks to the system to make it ready for the commercial market. The new Maxeon solar cells are designed to work better in low-light and dusty conditions and have more advanced heat management technologies. The solar cells also feature a more aesthetically pleasing design – a sleek black look.
SunPower's solar cells are designed to be used for homes, providing large amounts of electricity.
The solar cells are capable of meeting a home's energy needs, though more than on Maxeon solar cell would be required to accomplish this. SunPower's commercialization of solar energy will likely have a beneficial effect on the rest of the solar power industry, encouraging other companies to build more efficient solar panels and solar cells. For now, however, SunPower remains at the top of the industry in terms of energy efficiency.