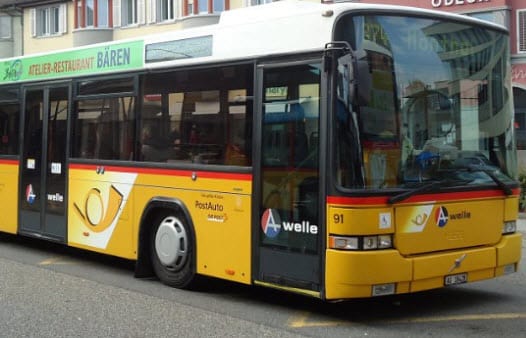 Switzerland to receive second generation hydrogen buses from Mercedes-Benz
May 30, 2012
New buses to be operated by PostAuto in Brugg
The second generation f Mercedes-Benz Citaro FuelCELL Hybrid hydrogen-powered buses are on their way to Switzerland. The country will serve as host to these vehicles, which will be used in public transportation. PostAuto, one of Switzerland's largest public transportation companies, will be operating the buses in and around the municipality of Brugg. The second generation hydrogen buses are considered to be more effective than their predecessors, equipped with more powerful and efficient hydrogen fuel cells and hybrid technologies.
Fuel cells continue to gain traction in transportation
Hydrogen fuel cells have become quite popular in the public transportation sector. The energy systems are capable of producing a large amount of energy and can perform on par – if not better – than conventional engines. When combined with conventional energy systems, such as the diesel engines often found in public transit buses, they are a key part in an energy efficient system. For this reason, hydrogen fuel cells are sometimes considered to be the future of transportation, public and otherwise.
Buses to be powered for five years with Mercedes-Benz fuel cells
Five new buses will be provided by Mercedes-Benz. These buses will be equipped with hydrogen fuel cells that are expected to have a lifespan of 5 years, or 12,000 hours of operation. Though Mercedes-Benz could have developed new, larger fuel cells to be used in its second generation Citaro buses, the automaker decided against this idea. Instead, the buses will make use of the same model of fuel cells that are used in the company's B-Class FCELL hydrogen-powered cars.
Fuel cells already successfully tested by automaker
The automaker opted to use the same hydrogen fuel cell model due to the fact that its performance and efficiency had already been tested. Mercedes-Benz has successfully taken the fuel cells on a world tour, which was designed to show the viability of hydrogen-powered transportation. The fuel cells performed better than expected, proving that hydrogen was not the far-flung concept it is often considered to be.