Tesla and SolarCity convert island of Ta'u into a massive solar energy system
November 25, 2016
Ta'u can now be entirely powered by solar energy
Tesla is already making major progress in the solar energy sector following its successful acquisition of developer SolarCity. The company's new subsidiary, SolarCity, has announced that it has converted the entire island of Ta'u, which is located in American Samoa, into a solar energy generation hub. SolarCity has established a  massive microgrid on the island, which receives all of its power from the solar panels that have also been installed on the island.
Island has become home to one of the largest solar energy systems that SolarCity has been involved in developing
Ta'u is a 17-square-mile island home to the largest population in the Manu'a Group of atolls. The island is located some 4,000 miles off the West Coast of the United States and is home to 785 residents. In the past, most of these people had received their electricity through diesel generators. The problem, however, is that these generators were unreliable, leading to frequent power outages and energy rationing. To solve this problem, SolarCity has brought a massive solar energy system to the island.
More than 5,300 solar panels have been installed on the island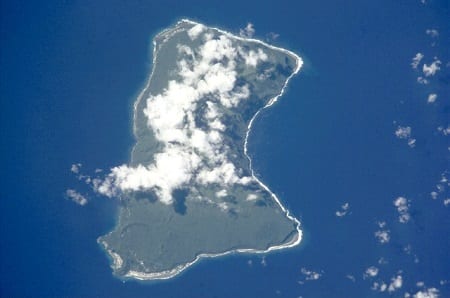 The island is now host to a large-scale solar farm, which is comprised of 5,328 solar panels and a storage system that is made up of 60 of Tesla's lithium-ion battery systems. The battery systems can store up to 6 megawatt-hours of electricity. This is enough to provide the entire island with electricity for three consecutive days. The batteries can be recharged through the massive solar energy system that has been established on Ta'u.
Tesla and SolarCity will help solar energy thrive in the United States
Tesla is expected to have more influence in the solar energy sector in the coming years due to its acquisition of SolarCity. Over the past few years, SolarCity has made major progress in the solar sector, establishing itself as a leading energy developer and helping make solar energy much more accessible to consumers throughout the United States. Tesla is looking to make use of technology developed by SolarCity in an effort to improve clean transportation and make solar energy much more popular in the residential sector.