Hyundai's Ioniq ranked as the most fuel efficient fuel cell vehicle
November 28, 2016
New Ioniq wins a major victory in the United States
South Korean automaker Hyundai has achieved a major victory with its new electric sedan, called the Ioniq. The company has been promoting its latest fuel cell vehicle for a relatively short period of time, but this vehicle has already garnered significant praise. Much of this praise comes from the United States, where the Ioniq has been dubbed the most efficient electric vehicle every produced. The U.S. Environmental Protection Agency claims that the Ioniq is even more efficient than its competitors equipped with hydrogen fuel cells.
Fuel cell vehicle falls short in terms of mileage, but is incredibly fuel efficient
The exact specifications of the Ioniq may not be surprising, as the vehicle is being designed to be more affordable for consumers. The Ioniq is equipped with a 28 kilowatt-hour battery pack that the EPA estimates has a range of 124 miles. This is on par with other conventional electric vehicles, but cannot compete with similar vehicles coming from companies like Toyota and Honda. Hyundai, however, claims that this is not the highest level of efficiency the Ioniq will be capable of.
Fuel efficiency of the new Ioniq is very high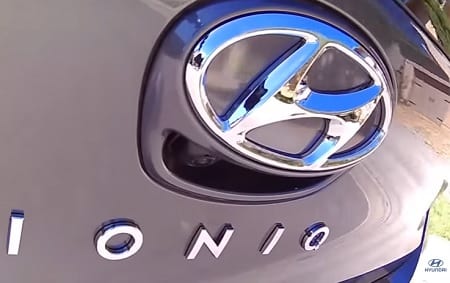 Hyundai plans to increase its new fuel cell vehicle's range. The automaker intends to increase this range over 200 miles by 2018. This will allow the Ioniq to travel more than 324 miles on a single tank of hydrogen fuel. Moreover, the EPA notes that the Ioniq is considerably more fuel efficient than its competitors though it falls short in terms of mileage. According to the EPA's fuel economy ratings, the Ioniq ranks higher than other vehicle equipped with hydrogen fuel cells.
Subsidies may help Hyundai sell its new fuel cell vehicle
Hyundai has yet to announce the pricing for the Ioniq in the United States. The company is likely to price the new vehicle in order for it to align with its competitor's offerings. The vehicle may also benefit from subsidies being offered by state and federal governments. These subsidies are meant to encourage the purchase of fuel cell vehicles and make them more attractive to consumers.