Tesla Motors acquires leading engineering firm to improve manufacturing
November 10, 2016
Grohmann Engineering to be acquired by Tesla
Tesla Motors has announced that it will be acquiring Grohmann Engineering, a firm based in Germany. Through the acquisition deal, the engineering firm will become the leader of Tesla's new Advanced Automation facility, which will be based in Germany. The facility is dedicated to aiding Tesla in increasing the automation and efficiency of its manufacturing process. Tesla has shown heavy support for automation as it would allow the company to produce its electric vehicles much more quickly and, potentially, at lower cost in the future.
Improving manufacturing will make producing electric vehicles less expensive and more efficient
Elon Musk, CEO and co-founder of Tesla, notes that this will be the first significant acquisition in the company's history. Grohmann Engineering was the company's first choice for acquisition because of the firm's history of expertise in engineering services. This expertise will play a major role in Tesla's future plans, especially in terms of manufacturing. The company intends to ramp up production in the coming years in an effort to make electric vehicles much more available to consumers. Automation may also end up making these vehicles more affordable.
Company to increase its engineering workforce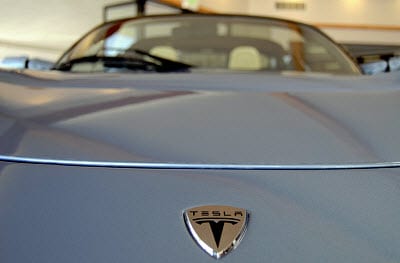 Tesla hopes to see exponential improvements in its manufacturing process in the coming years. The company predicts that its new acquisition will also help cut production costs per vehicle while improving the overall efficiency of manufacturing. Tesla's new facility in Germany will also boost its engineering workforce by a significant margin over the next two years. Tesla aims to add more than 1,000 new jobs through its Advanced Automation division.
Tesla continues to lead in the clean transportation space
Tesla has established a major presence in the clean transportation space, with many considering the company to be a leader when it comes to electric vehicles. The company's vehicles have managed to garner a great deal of praise for both their efficiency and performance, but also for their use of advanced technology. Tesla is expected to continue playing a major role in clean transportation in the coming years, especially as the company continues to improves its manufacturing process.