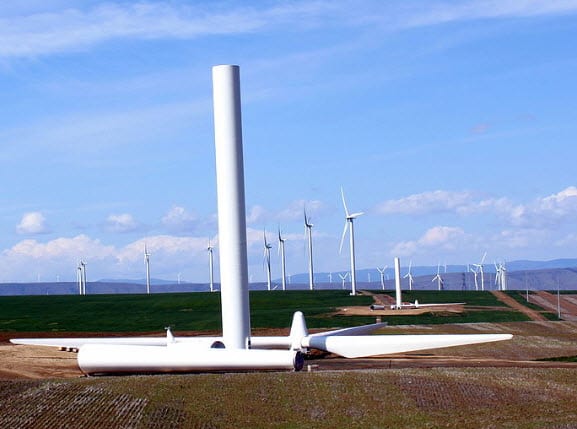 Texas wind energy breaks state records
November 19, 2012

Wind energy in Texas reaches new highs for November
Texas, a state well known for its oil production, has become a beacon for wind energy. The state is home to several wind farm, each of which produce a significant amount of electricity for Texas' largest energy grid. Indeed, wind energy has been seeing success recently. The Electric Reliability Council of Texas, which serves most of the state with electrical power, has announced that the electricity it is provided through wind farms has set a new record.
More than 8,000 megawatts produced
According to the organization, more than 8,521 megawatts of electricity was provided to the state through wind energy on November 10. This accounted for 25.9% of the electricity demand the state had seen that day. The Wind Coalition, a wind energy industry group, notes that the wind farms in Texas also maintained a production level of above 5,000 megawatts for three days, reaching more than 6,800 megawatts for November 10. These wind farms have set a record high for the state in terms of clean energy production.
Wind energy brings some $7 million in federal subsidies
The wind farms also have major economic implications. According to the Texas Public Policy Foundation, t he federal government currently offers $22 for every megatwatt-hour of wind energy that is supplied to the energy grid. If the Texas wind farms have indeed been generating more than 5,000 megawatts for three days, that accounts for more than $7 million in subsidy for the state. Last year, Texas received nearly $600 million in federal subsides due to its wind farms.
Economic promise of alternative energy keeps states interested
The economic potential is one of the most attractive features of alternative energy. Amidst an ongoing financial crisis, states are looking to find new ways to produce their own electricity, while also meeting sustainability goals they have established for themselves, as well as those established by the federal government, Texas continues to show just how viable wind energy can be.