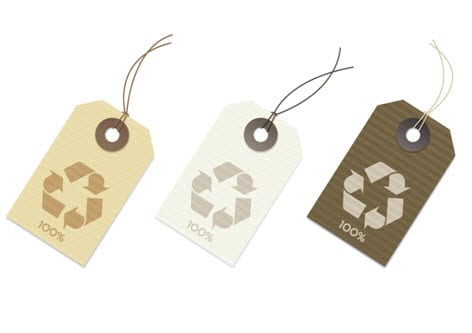 Tips that retailers can use to be more eco-friendly
April 29, 2012
The following are some helpful tips that retailers can use for being environmentally friendly.
Though retailers had once felt that adopting "green" policies was a form of marketing strategy or fad, they are now discovering that consumers are informing themselves about the impact that organizations are having in their communities, and developing an eco-friendly attitude is becoming a necessity for survival, instead of a slight advantage.
By putting sustainable practices into place, retailers are finding that they can also improve their efficiency so that they save money and the environment at the same time. Even the owners of small businesses are discovering that the return for going green is well worth the cost. Moreover, it can make a significant difference on the impact that the businesses have on the planet.
Every eco-friendly strategy begins by developing a plan.
Although your first step for eco-friendliness is deciding that you want to go green in the first place, from there, you need to develop a plan in order to be able to make a meaningful difference. For many companies, this begins with an energy audit from the local utility company. Many will provide this service for free and offer helpful ways to reduce the costs associated with their services.
Once you have some goals and have received advice regarding the ways that they can be achieved, it is time to form an action plan. Each part of your company's operations can be considered independently in order to come up with the process changes that can be made.
Retailers now have additional methods of going green that are easy and won't increase costs.
• Reuse cardboard boxes and packing materials
• Recycle aluminum, paper, plastic, glass, and ink cartridges
• Print on both sides of the page whenever possible
• Use digital bill payments, invoicing, vendor ordering, faxing, emailing, and banking to reduce the use of paper
• Eliminate the use of disposable utensils, straws, plates and cups in lunchrooms, using reusable dishes instead.
• Use non-toxic, environmentally friendly cleaning products that are biodegradable. Vinegar and baking soda are far less expensive than most conventional chemical cleaning products and are much better for human and environmental health
• Use EnergyStar electronics and appliances.