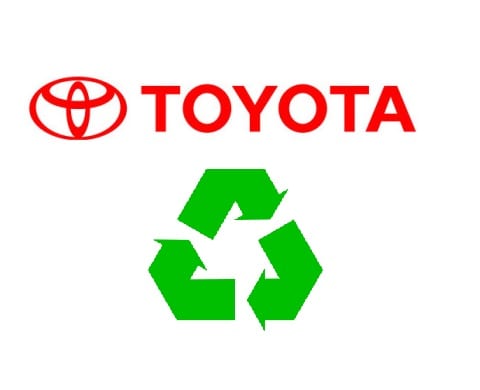 Toyota leading the way in clean technology patents
January 26, 2013

Toyota establishing a firm grip on innovative technology
Toyota has taken a strong interest in clean energy and its associated technologies. Like other companies in the auto industry, Toyota has plans to introduce hydrogen-powered vehicles within the next few years. The company is not restricted to the auto industry, however, and has its hands in a variety of auxiliary fields that involve technology in some way. The company's extreme interest in alternative energy has spurred its efforts to develop innovative clean technologies that could have a major impact on various industries in the future.
Company acquires 45 patents for fuel cell technology
The U.S. Patent and Trademark Office approved some 798 new clean technology patents during the third quarter of 2012. Approximately 71 of these patents were awarded to Toyota, making the company the leader in clean technology patents for its third consecutive quarter. Most of the patents awarded to Toyota concerning fuel cell technology in some way. The company received approval for 45 patents concerning this technology. Solar energy technology patents were also awarded to the company last year.
Fuel cells expected to remain a strong focus for Toyota
Though Toyota has a keen interest in various forms of alternative energy, much of its focus in this field is expected to remain with hydrogen fuel cells. These energy systems have become widely accepted throughout the auto industry as a power source for a new generation of vehicles. Most of the world's major vehicle manufacturers are using fuel cells to develop vehicles that are more environmentally friendly without being significantly less powerful than conventional cars.
Auto industry gearing up for launch of next generation vehicles
Toyota is expected to introduce the hydrogen-powered vehicles it has been working on to the commercial market in 2015, if not sooner. Hyundai is likely to be the first company in the auto industry to mass produce and release a hydrogen-powered vehicle, with plans to commercialize its Tucson ix35 by the end of this year. Honda and other automakers have already released hydrogen-powered vehicles, but only in very limited markets and have, thus far, avoided mass production.