Toyota to bring hydrogen fuel cell vehicle to Sweden and Norway this summer
March 31, 2016
The Mirai will be available in Norway and Sweden this summer
Toyota has plans to launch its new fuel cell vehicle, the Mirai, in both Sweden and Norway this summer. The vehicle has already made its way to other parts of Europe, including the United Kingdom, Denmark, Germany, and Belgium. Toyota has been promoting its fuel cell vehicle quite heavily over the past few months. The automaker believes that hydrogen fuel cells, which the Mirai uses for energy, could be the future of the transportation space and has been investing in this technology for some time.
Mirai will need support of a comprehensive hydrogen fuel infrastructure in order to find success
In order for fuel cell vehicles to find success, they need the support of a comprehensive fueling infrastructure. Norway is expected to make the development of such an infrastructure a major priority through its National Transport Plan. Currently, the country has only five hydrogen fuel stations, which may not be enough to ensure commercial success for the Mirai. The country's largest hydrogen providers, however, have plans to build more than 20 new hydrogen stations by 2020.
Sweden may be a successful market for fuel cell vehicles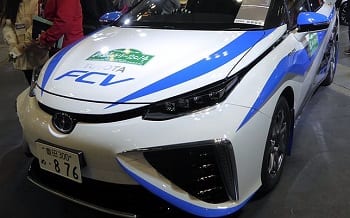 Sweden has better access to hydrogen fuel than Norway, as all of the hydrogen that the country uses is locally produced. Sweden also already has numerous hydrogen stations and a pipeline designed to provide this hydrogen to those that would use it. As such, the country is considered a very attractive home for fuel cell vehicles, but automakers have yet to bring these vehicles to Sweden en masse. Toyota expects that the Mirai may do well in Sweden due to the high demand for clean vehicles and a relatively well established hydrogen infrastructure.
Toyota may be able to sell 30,000 units of the Mirai globally by 2020
Toyota expects to sell approximately 3,000 units of the Mirai in 2017 and 30,000 units of the vehicle by 2020. The Mirai is also part of the Toyota Environmental Challenge, which involves lowering emissions by 90% by the year 2050. Because the Mirai does not produce any harmful emissions, the vehicle is a perfect fit for the project.