Tidal energy study examines environmental effects
March 30, 2016
Research looks at environmental effects of tidal project in the Bay of Fundy.
A $500,000 enhanced environmental effects monitoring program, for the tidal energy project at the FORCE site in the Bay of Fundy near Parrsboro, has been announced by the Offshore Energy Research Association (OREA), the Nova Scotia Department of Energy and Fundy Ocean Research Centre for Energy (FORCE). The program has been designed to determine the effects of in-stream tidal turbines deployed and operational in 2016, and seeks to discover the impact these devices have on the marine environment, reported Hants Journal.
Nova Scotia implemented an act to ensure the responsible development of its marine renewable energy resources.
While it's clear that ocean waves can produce a lot of power and that harnessing such power would be beneficial for renewable energy development, what remains unclear is the impact that installing and operating the necessary equipment needed to collect this power would have on marine life.
The Canadian province passed the Marine Renewable Energy Act in 2015. It provides a clear and responsible path forward for developing in-stream tidal energy and other marine renewable energy resources in Nova Scotia.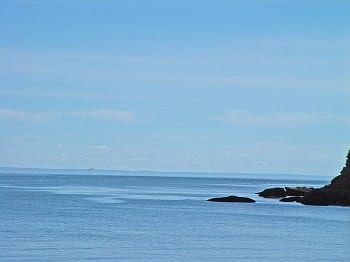 "Environmental monitoring is key to understanding the interactions of marine life with tidal energy devices as they are deployed in the Bay of Fundy this year," said OERA Executive Director Stephen Dempsey.
FORCE intends to inform the public of its tidal energy findings.
According to Energy Minister Michel Smason, "The monitoring program at FORCE will provide developers, regulators, researchers and the public with information to better understand the impact of development on the marine environment."
FORCE's broader environmental monitoring plan also includes programs focusing on seabirds, lobster and the acoustic environment. To date, FORCE has carried out 20 baseline environmental studies and each of these studies can be viewed online.
The general manager of FORCE, Tony Wright, explained that a lot of work needs to be done in order to better understand possible impacts on fish and other aquatic life. This is why FORCE has created an enhanced environmental effects monitoring program because if tidal energy is to evolve to a larger scale, its development needs to happen responsibly.