Toyota's first fuel cell car delivered to Uno-X Hydrogen in Norway
June 22, 2016
Uno-X Hydrogen will use the Mirai to demonstrate the qualities of fuel cells
Norway's Uno-X Hydrogen, a joint venture established to build 20 new hydrogen fuel stations in the country by 2020, has received its first fuel cell car from Toyota. The Japanese automaker launched its first fuel cell vehicle last year, showing a strong interest in hydrogen fuel cells and how they can be used in the transportation space. The vehicle has received strong praise due to its efficiency and the fact that it generates no harmful emissions while operating.
Hydrogen production process to rely more heavily on renewable energy
As with other organizations focused on the hydrogen space, Uno-X Hydrogen will be using the Mirai as a demonstration of the capabilities of fuel cells and the need for a comprehensive hydrogen infrastructure. The organization will not be taking a conventional approach to developing a hydrogen infrastructure, of course, as it will work to leverage the power of renewable energy in order to generate hydrogen. The 20 stations that the organization plans to build in Norway will rely on surplus solar power, using this energy to power the hydrogen production process.
Norway is supporting the establishing of a hydrogen infrastructure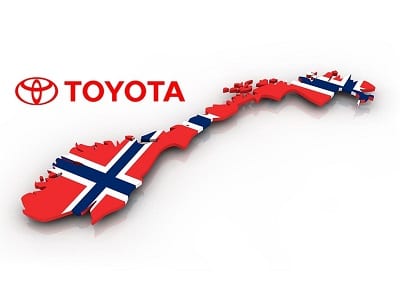 Norway's hydrogen infrastructure is receiving strong support from the government. Recently, the Norwegian government has committed financial support to the development of new hydrogen stations. Beyond this, the country has a plan to bring some 50,000 hydrogen cars to its roads by 2025. The Toyota Mirai will serve as a first step toward this goal. The Mirai also represents Toyota's greater endeavor to become more environmentally friendly, reducing the emissions produced by its vehicles by 90% by 2050.
New fuel cell car could help add momentum to Norway's growing infrastructure
Once a comprehensive hydrogen infrastructure is established, Norway may become a valuable market for fuel cell cars. Building hydrogen stations has proven to be an expensive endeavor, however. This has slowed the development of new fueling stations, but government support may alleviate this problem. Uno-X Hydrogen expects that developing new stations may become easier and less expensive in time, especially as the hydrogen production process becomes more reliant on renewable energy.