U.S. citizens penalized for generating their own solar energy
April 23, 2014
More U.S. residents across the nation are installing solar panels to cut energy costs and be more eco-friendly.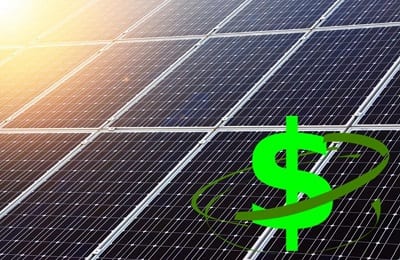 Americans who live in Oklahoma and who generate their own power using solar energy or other alternative sources may soon face charges from electric companies, due to the Oklahoma House's recent passing of a bill that would allow these companies to charge those off the grid.
Oklahoma's governor is anticipated to sign the bill into law.
Apparently, there was not much of a debate over the bill. Being a politician who supports energy companies, Governor Mary Fallin has received more than $26,000 in campaign contributions from the energy and natural resource sector. Thus, analysts appear not to be wondering if the law will pass, but when. Presently, the surcharge amount authorized by the bill has not been disclosed.
Why are citizens being charged for generating their own electricity? Power companies argue that owners of rooftop solar panels still use their infrastructure, but are not paying for it. While this is true, the other side of the argument is that the solar panel owners use the infrastructure to send extra solar energy that is generated to the grid, which enables the companies to sell it to their other consumers. In other words, electric companies benefit when these residents who rely on clean energy for power, utilize the energy grid. In some cases, residents with a solar energy system can benefit from net metering, by selling their extra power back to the company.
Net Metering may not be a viable option for solar energy consumers in Oklahoma.
Net metering enables owners of solar panels to add their excess power back to the energy grid, for which they receive a credit. These consumers are only charged for their "net" energy use. However, metering is not a policy that is welcomed across the U.S. The notorious Koch brothers, who are well known for their efforts to overturn renewable energy laws, and the American Legislative Exchange Council (ALEC), are both against net metering.
Prior to the passing of the Oklahoma bill, In Arizona, a law was passed that requires net metering customers who use green or solar energy technology to pay a fee of $50 to $100 per month. This fee was imposed by state regulators who were reportedly persuaded by millions of dollars in investments that came from a major utility company and other unnamed operatives and donors linked to the Koch brothers and ALEC.