Scotland utilizes hybrid technology in innovative ferry project
April 23, 2014
Two double-ended hybrid ferries have been designed specifically for the Hebrides.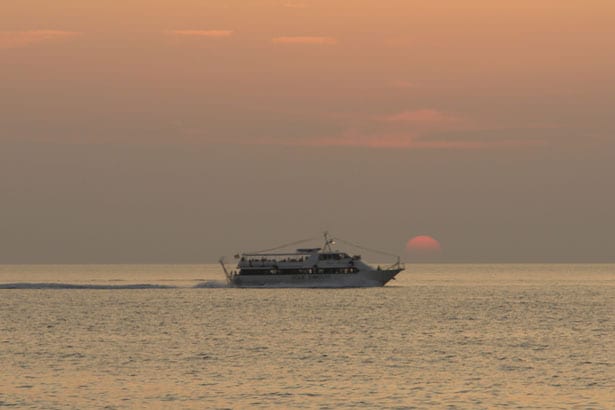 Special ferries developed with hybrid technology were built to sail the harsh environs of the Hebrides, which is made up of an assorted and widespread chain of islands and is located off of mainland Scotland's west coast.
The Hallaig is claimed to be the first seafaring hybrid ferry.
There are two ferries equipped with the hybrid technology. The Hallaig was introduced this past winter and travels the route that connects the Isle of Skye with Raasay. Its sister ship, the Lochinvar, was recently launched and is used on the Tarbet/Portavadie connection in Argyll. Both ships are capable of accommodating as many as 150 passengers along with two heavy goods vehicles or up to 23 automobiles.
The hybrid ferries are 43.5 meters long and have been equipped with an electric propulsion system. This system features a combination of diesel generators and banks of batteries. The ferries can run on the diesel generator alone, on batteries alone, or can operate using the combined power of diesel and battery, as permitted by Imtech Marine, which supplies the hybrid powering solution.
This gives the vessel greater operating flexibility, enabling it to ideally correspond to the policies of operation and matching the general energy needs that are necessary, regardless of the type of sailing required. In addition to offering more flexibility, the hybrid ferry design saves on energy and is more eco-friendly, which works well with the Scottish government's plan to lower fuel and energy consumption in its endeavor to considerably reduce carbon dioxide emissions.
New hybrid technology helps communities with renewable energy goals.
At present, local demand for renewable energy is limited in smaller communities due to weak power grids and other obstacles. Now, with there being regular local demand to charge the batteries of the hybrid ferries, these communities can take a green step forward.
During normal operation, the Hallaig ferry uses only one of its three diesel genset and receives extra power form the batteries. On Sundays when the ferry only sails twice in each direction, the objective is to run the vessel on battery energy alone when conditions are appropriate.
Both ferries with this hybrid technology are operated by CalMac Ferries Ltd. and, in addition to Hebrides, provide services in outer Clyde estuary.