Umbrellas used as solar battery charger
September 28, 2015
American University Students bring solar-powered umbrella to campus.
While umbrellas have traditionally been used as protection against rain and from the sun, now, a special type of umbrella found at the University of North Carolina at Chapel Hill, can be used as a solar battery charger for mobile phones.
The power of the sun collected from the top of the umbrellas is delivered to a battery charging station.
The umbrellas gather energy from the sun via solar collectors, which line the ribs on the tops of the large umbrellas.
According to University of North Carolina senior student from Raleigh, Charlie Egan,"The eight different solar panels are all wired together to connect through the center of the pole." Egan added that "The electricity generated by the installation from the sun will then be stored…in [a] battery charging station and allows you to plug in your USB port right there." In other words, the power of the sun collected by the umbrella can charge your phone.
Students on campus are thrilled with the solar battery charger umbrellas.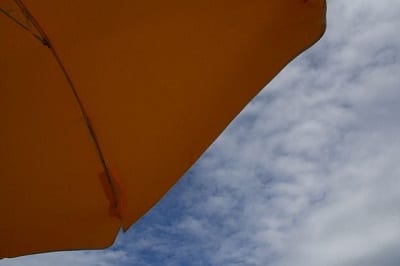 The students at the University who have discovered these umbrellas are finding them to be extremely useful for charging phones between classes. They also like that they can charge their phones outside and socialize.
In total, there are 18 umbrellas on campus. The solar umbrellas project is part of the Renewable Energy Special Products Committee. The group paid a company that makes the umbrellas about $17,000 using student fees that are dedicated to green purposes.
"It's an investment for energy awareness," Egan said.
According to Egan, in the future, the Umbrellas could be found everywhere and not just in the campus. Egan foresees the umbrellas in public areas in cities and anywhere where people gather.
These umbrellas would be a great solar battery charger solution in public areas, giving mobile users additional options. After all, while it is definitely convenient to have a high-quality and light portable battery charger to carry around when you need it, it's also nice to know that additional green charging options are likely to be made more available to the public in the future.