Unique Green building technologies come to Minnesota
March 10, 2015
Minnesota will be home to the tallest wood-framed building in America.
A seven-storey, 210,000 square foot office building designed with a frame constructed from sustainably grown and harvested wood will be the tallest of its kind in America, and this structure featuring wood-based green building technologies has received a lot of positive attention in the country.
The unique building will be constructed of concrete, steel, and engineered lumber.
According to Green Building Elements, the architect behind the T3 project, which is short for "Timber, Technology, and Transit," is Michael Green, a Vancouver architect, who says that the building is extremely unique and "is the first large-scale office building built of timber in America." Green added that "It is part of a revitalization of century old ideas of how to build buildings."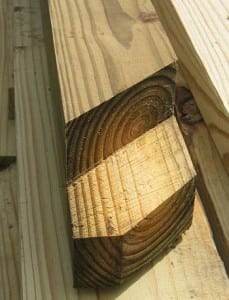 While a substantial portion of the building will be made of engineered lumber, the foundation and first story of T3 will be steel and concrete. However, both the floor plates and the elevator core will be built from solid panels and columns of wood. The panels can be made to be as thick as 16 inches and as a large as eight feet. They also do not have to be built on site, which allows them to be made faster than typical concrete and steel buildings.
Timber green building technologies are friendlier to the environment.
Wood that has been sustainably grown and harvested carries a much smaller carbon footprint compared to steel and concrete, which makes it another ideal reason for it to be used in the construction of large buildings. In fact, it is approximated that the carbon footprint of a huge timber building is nearly 75 percent less compared to steel and concrete buildings of about the same size.
New training programs designed to encourage builders and designers to consider advanced wood building materials was recently announced by U.S Agriculture Secretary Tom Vilsack. The programs are part of the "Made in Rural America" initiative.
The hope is that using wood as part of green building technologies will become more widespread, especially in places in the country where timber is one of the chief livelihoods for many Americans, such as in the Pacific Northwest.