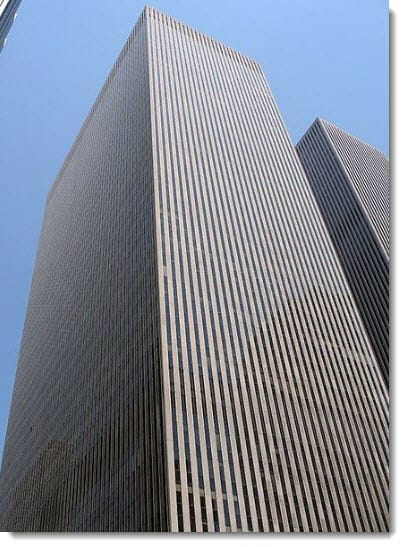 UTC Power provides News Corporation with powerful fuel cell system
April 26, 2012
Stationary fuel cell system to power News Corp.
UTC Power, a leading manufacturer of hydrogen fuel cells, has announced that its PureCell stationary fuel cell energy system has been selected as one of the major power sources for the headquarters of News Corporation, one of the largest media organizations in the world. The PureCell system was installed this week at the Avenue of the Americas building in New York City and has begun providing News Corp. with electricity. UTC Power believes that this is a significant step in the advancement of hydrogen energy and fuel cells and hopes that more large companies will see the benefits of alternative energy as a result.
PureCell system could help News Corp. save on energy and emissions
The PureCell system is expected to meet the majority of the demand for the News Corp. headquarters. The energy generated by the fuel cell system will be used to power various TV studios and equipment needed for broadcasting. The system will also act as a heat source that will be used to heat water for the headquarters. News Corp. gained approval for the PureCell energy system from Beacon Capital Partners, owners of the building in which the company's headquarters is located. News Corp. expects to see significant savings from adopting hydrogen fuel. The company will also significantly reduce the amount of carbon dioxide it emits into the environment by using the system.
Fuel cell system expected to be a source of primary and backup power
UTC Power believes that the system will be a valuable source of primary and backup power for News Corp. Fuel cells are acclaimed for their ability to produce large amounts of electricity and continue operating in the event of a power outage. Though fuel cells typically need their own source of electricity to stay functional, the amount needed is small compared to the energy requirements of other systems.
More companies begin to focus on hydrogen fuel
Hydrogen fuel is becoming quite popular in the world of business. In the U.S., companies are beginning to face down strict regulations concerning their use of energy and need for more efficient standards. As these regulations become more seriously enforced, companies are beginning to turn to alternative energy to comply with the will of the government. Hydrogen has become a popular option for many of these organizations.