Volkswagen settlement will support clean vehicles in California
July 1, 2016
German automaker settles legal issues with $15 billion deal
German automaker Volkswagen has settled its legal battles in the United States and California. This settlement could have profound implications for the clean transportation space, especially where clean technology is involved. The automaker has been combating an issue concerning cheating on diesel emissions, claiming that emissions were far lower than they actually were. After contesting the issue for some time, Volkswagen has settled the matter for $15 billion.
Funds will be used to help promote clean technology in the transportation space
As part of the settlement deal, Volkswagen will be paying $2 billion over the next 10 years to promote the adoption of clean vehicles. Most notably, this will include support for vehicles equipped with hydrogen fuel cells. The automaker will also be paying $2.7 billion over the next three year that will be used to provide incentives to replace heavy-duty diesel vehicles with those that produce less emissions. The settlement will likely benefit Volkswagen's competitors. This money will place more focus on vehicles being offered by other companies, such as Tesla and Toyota.
Competitors may benefit from the settlement deal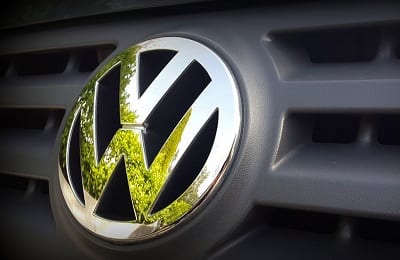 In California, the settlement money from Volkswagen will be used to promote clean vehicles that have been developed by other automakers. This money will also be used to help California build more hydrogen fuel stations and electric charging stations. Ride-sharing services that use clean vehicles will also receive more support. Fuel cell vehicles could receive more attention from the public as the result of the settlement. Consumers, in particular, will benefit from the incentives that the settlement helps establish, making it easier for them to purchase clean vehicles.
California likely to retain its position as clean transportation leader
California Attorney General Kamala Harris notes that the settlement will ensure that consumers deceived by Volkswagen will be compensated fairly. It will also require the automaker to make unprecedented investments in the Californian environment. The financial aid that the clean technology space will receive is likely to have a profound impact, especially where clean vehicles are concerned. The settlement will also ensure that California maintains its position as a leading clean transportation market.