Wind energy has a bright future in Michigan
November 12, 2013
Michigan finds success in wind energy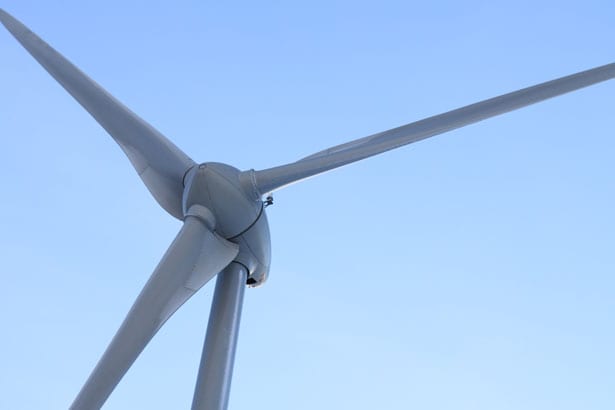 Wind energy is making strong progress in Michigan, according to a new report from Governor Rick Snyder's office. The report highlights the state's continued efforts to embrace renewable energy in order to find economic stability and reduce its impact on the environment. Wind energy has become a major focus for this ongoing initiative and is set to help the state further distance itself from fossil-fuels. The report is meant to help shed some light on the future of renewable energy in Michigan.
State aims to have 30% of its electricity come from renewables by 2035
The state is well on its way to reaching its self-imposed 10% renewable portfolio standard, which calls for the state to receive no less than 10% of its energy from renewable sources by 2015. According to the report from the Governor's office, wind energy is expected to help the state attain 30% of its energy from clean resources by 2035. Moreover, the increased reliance of renewable energy is not expected to have any financial consequences for the state, despite the relatively high costs associated with the adoption of clean technology and the financial support that wind energy projects require.
Standards help boost adoption of clean power
Since the implementation of the state's renewable portfolio standard in 2008, more than 1,400 megawatts worth of renewable energy capacity has taken root in the state. The majority of Michigan's utilities are set to meet the state's clean energy standards by 2015, with the exception of Detroit's municipal utility, which is preparing to shut down in the near future. By the end of this year, consumers throughout the state will have paid a collective $675 million in surcharges that have helped fund the development of renewable energy systems, but the costs associated with this power are falling quickly.
Costs of renewable energy continue to fall
Before the renewable portfolio standard was introduced, the lowest price for renewable energy was slightly over $100 per megawatt-hour. Now electrical power from renewable sources costs approximately $50 per megawatt-hour. Wind energy is expected to help reduce costs further as it begins to play a larger role in the state's energy future.