Wind energy could be a boon for Illinois
October 1, 2015
Data suggests that expanding wind power in Illinois could have major benefits for the state
Homeowners and businesses in Illinois may be able to save money if wind energy continues to grow in the state. The American Wind Energy Association and the Wind Energy Foundation have released data that suggests that wind resources may become a financial boon for many in Illinois. The data also shows that wind energy is gaining more support throughout the U.S., especially when it comes to offshore projects that have high potential for energy production.
Greater focus on wind may help businesses and homeowners save money on energy
According to the data, Illinois may be able to save $1.1 billion on electricity bills through 2050 if it takes greater advantage of its wind resources. The American Wind Energy Association notes that the economic advantages of wind power may also include some $155 million in annual property tax revenue. Wind farm lease payments may also bring in $63 million by 2030, providing the state with a strong revenue stream that will continue to grow beyond that year.
Wind energy continues to gain more support from the government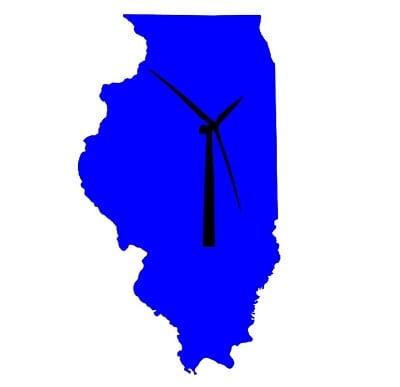 Wind energy has significant potential in the U.S. The economic benefits of this form of clean power has not been lost on the federal government, which is investing in the development of new projects throughout the country. Notably, offshore wind energy has begun bringing in more aggressive support. Offshore projects are quite expensive, but they have the potential to produce more electrical power than onshore projects due to the strong wind currents that can be found at sea.
Wind energy may help reduce carbon emissions
Earlier this year, the Environmental Protection Agency launched the Clean Power Plan, which introduced the first regulation requiring existing power plants to limit their production of carbon emissions. The plan has placed greater emphasis on renewable energy and is meant to serve as a way for the country to combat climate change. In Illinois, the American Wind Energy Association suggests that expanding wind power could help prevent 29 million metric tons of carbon emissions from being produced every year by 2030.