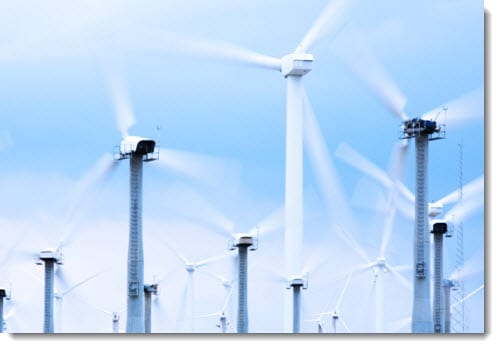 Wind energy finds bipartisan support in U.S. politics
July 6, 2012

Lawmakers come together to petition the extension of the Protection Tax Credit
Last week, a group of 16 Republicans and two Democrats issued a letter to the House of Representatives at large petitioning legislators to extend the longevity of the Protection Tax Credit for the country's wind energy projects. PTC is a federal financial policy designed to support alternative energy projects throughout the U.S. The policy has been a vital part of the growth seen in the wind energy industry over the past several years and its supporters believe it is helping boost the economy.
PTC cited as a major influence on the economy and wind energy industry
According to the 18 lawmakers that issued the letter to the House, the PTC is responsible for creating jobs in the U.S. The policy is scheduled to expire at the end of this year, which could put some 37,000 jobs at risk of disappearing due to cuts in federal support. These legislators have begun urging colleagues to work on an extension for PTC before the end of the year in the hopes of ensuring continued economy growth and the expansion of the wind energy industry.
Policy proves to have universal appeal
Thus far, the PTC policy and wind energy have garnered bipartisan support from the federal government. This is no mean feat, considering the controversial nature of alternative energy in U.S. politics. Many political leaders, businesses and organizations have come together to support the extension on the PTC policy, showing that the policy has managed to attain support from those with varied political backgrounds.
U.S. continues to show support for wind energy
Wind energy is quickly becoming one of the most popular forms of alternative enrgy in the U.S. The government has been pouring more support into the development of wind energy projects, both offshore an inland. The PTC policy has been a cornerstone in this support, providing financial aid and incentives to companies specializing in wind energy and those that wish o adopt alternative energy to reduce their impact on the environment.
Related article(s) and resources:
http://cleantechnica.com/2012/07/04/16-house-republicans-push-house-leadership-to-pass-ptc-extension-for-wind-power/?utm_source=feedburner&utm_medium=feed&utm_campaign=Feed%3A+IM-cleantechnica+%28CleanTechnica%29