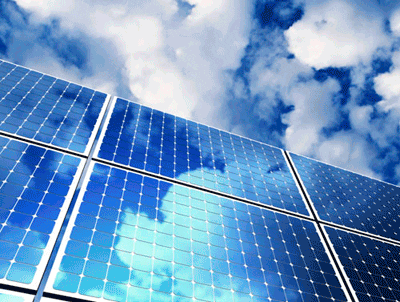 China increases its solar energy targets for 2015
July 5, 2012

Government aims to become a world leader in solar energy
The global solar market is being inundated with new solar energy technologies and companies looking to carve out their share of the industry. As the market continues to be saturated, prices for solar panels are dropping rapidly. China has played a large role in the falling prices of solar panels, throwing its manufacturing power behind the development of the market and solar energy technologies. The country has ambitious plans for solar energy that extend beyond the realm of manufacture, however, and is looking to increase its targets concerning the use of the alternative energy.
Solar energy targets jump from 10gW to 21gW
The Chinese government has announced that it is quadrupling its original 2015 solar energy targets. The country's initial goal was to install approximately 5 gigawatts worth of solar energy installations throughout the country. In 2011, the government decided to double this goal to 10 gigawatts. Now, China has announced that it will be seeking to install more than 21 gigawatts of solar energy by 2015. If the initiative proves successful, China will become one of the leading countries in terms of solar energy, second only to Germany.
Solar panel prices cited as contributor to government's action
The dropping prices of solar panels are being cited as a major factor in China's recent initiative concerning solar energy. Lower prices have expedited the adoption of solar energy, enabling more consumers and businesses to purchase and install solar panels than ever before. The government's Golden Sun program, which was launched in 2009 as a way to stimulate the growth of the alternative energy industry, is also cited as an influencing factor over the government's actions concerning its solar energy targets.
China poised to compete with Japan for leadership of the solar energy market
If China is capable of maintaining the momentum it has managed to accrue, it may become the world leader in terms of solar energy. Currently, China's largest competitors are Germany and Japan, the latter of whom has recently launched the world's largest feed-in tariff for the adoption of solar energy.
Related article(s) and resources:
http://www.renewableenergyworld.com/rea/news/article/2012/07/china-quadruples-2015-solar-energy-target-to-aid-demand-prices