Wind energy legislation pulled from Nebraska Legislature, for now
April 8, 2014
Bill aims to support the development of wind projects and improvements to the state's energy grid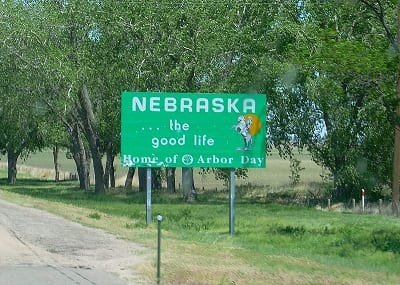 Legislation that would have helped support the development of wind energy projects in Nebraska has encountered a significant roadblock. Nebraska is home to a great deal of potential when it comes to wind power. According to the American Wind Energy Association, the state is ranked fourth in wind potential, but few energy developers have brought their wind projects to Nebraska. This is largely due to the lack of tax incentives and other initiatives that would otherwise support the growth of Nebraska's fledgling wind sector.
Energy developers lack financial support from state governments
Many lawmakers are eager to take advantage of the state's wind power potential, but are also unwilling to introduce somewhat risky tax incentives that would encourage the development of new wind projects. Since the expiration of the federal Production Tax Credit, providing financial support for promising projects has become a state matter. While many states have plans to increase their adoption of renewable energy, energy developers are having to turn to the private sector to find financial aid due to the economic aspects of politics.
Study would have focused on state's energy grid
The legislation was pulled from the Nebraska Legislature in order to be revised. The legislation sought to study the state's energy infrastructure and determine how it must be modernized in order to better accommodate the electricity produced by wind farms. The study would have examined ways to improve the state's infrastructure so that it can better serve residents and become a more capable platform through which Nebraska could export electrical power to neighboring states.
Legislation may see life in the future
While the legislation has been pulled from this legislative session, it remains alive and continues to attract support from lawmakers. The legislation faces another vote from the Legislature in the future. This vote may determine the ultimate fate of the legislation. Lawmakers are currently considering several measures concerning renewable energy in general and many are calling for reforms to be made to the state's policies concerning providing financial aid to promising new energy projects.