Wind energy sets new record in the UK
August 18, 2014
UK wind power has made strong progress in the past few years and has set a new record
Wind energy in the United Kingdom has set a new record, according to RenewableUK. The country has become a very strong supporter of wind power in recent years. In the coming months, the subsidies that the United Kingdom government provides for other forms of energy will be diverted to the wind sector. This is expected to spur greater activity in the wind power space and help the country move further away from fossil-fuels.
Over the past weekend, wind satisfied a significant portion of the country's energy demand
RenewableUK notes that, over this past weekend, wind power provided more electricity than domestic coal, biomass, and hydropower combined. A new record in maximum hourly output was set during Sunday, August 10. At approximately 10pm on that day, the country's wind farms produced an average of 5 gigawatts of electrical power in a single hour. This accounted for 17% of the energy demand in the United Kingdom at that time.
UK wind power capacity is slowly rising as the benefits of wind power become better understood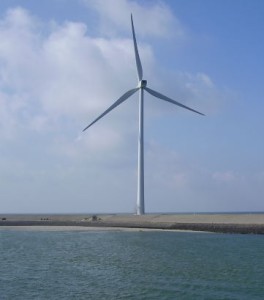 The United Kingdom currently has some 7.4 gigawatts worth of onshore wind energy capacity and 3.7 gigawatts of offshore capacity. Despite the promising growth that the wind sector has seen over the past few years, wind still accounts for a minority of the country's energy mix. Part of the problem may be that those in power have yet to be convinced of the benefits of wind power. As wind continues to prove that it can be an effective energy source, however, this is likely to change.
Offshore wind is particularly attractive to the UK
The United Kingdom is currently one of the most active wind energy markets in the world. The country has a particular interest in offshore wind, largely due to its access to open seawater. Offshore projects have a great deal of potential due to the strong wind currents that can be found at sea. The UK has been working to develop its offshore capacity for some time.