Wind energy will help states comply with the Clean Power Plan
November 30, 2015
Wind may be the best solution to reduce emissions throughout the US
Wind energy may be the most suitable form of clean power to promote compliance with the Clean Power Plan in the United States. According to a report from the Energy Information Administration, wind energy has become the most inexpensive solutions for states looking to reduce emissions production. Some states have been showing more support for natural gas or nuclear power as a way to reduce emissions, but wind power has proven to be more economically viable.
Clean Power Plan requires states to reduce the emissions produced by conventional energy solutions
The Clean Power Plan was launched by the Environmental Protection Agency in June of last year. The initiative is meant to reduce carbon emissions produced through energy generation by 32% over the next 15 years. Conventional fossil-fuel generation has been targeted by the initiative, requiring states throughout the country to show more support for renewable energy. Each state has an individual mandate when it comes to emissions reduction, and wind energy may be able enable these states to meet their emissions reduction requirements in a relatively easy manner.
Cost of wind energy continues to fall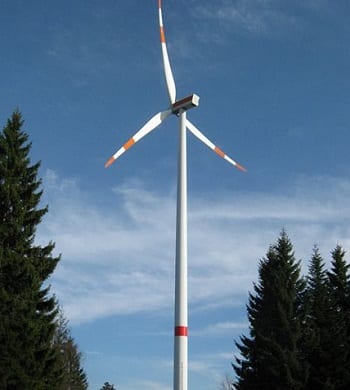 Over the past 6 years, the cost of wind energy, including the cost associated with developing and installing wind turbines, has fallen by 66%. In several states, wind power has also created new economic opportunities. In Pennsylvania, specifically, wind projects have helped create more than 1,000 jobs. This form on clean power is expected to save those living in the state some $4.5 billion in energy costs by 2050. The Department of Energy expects that Pennsylvania will produce enough electricity through wind energy alone to power some 1.6 million homes by 2030.
States are expected to show more aggressive support for wind energy in the coming years
While solar, nuclear power, and natural gas have shown that they can help states comply with the emissions reduction requirements of the Clean Power Plan, wind may be the best solution. In the coming years, states are likely to show more support for wind power, especially as costs continue to plummet.