World's largest offshore wind energy project could take form in California
August 3, 2016
New 765 MW project set to take form off California coast
California may soon be home to the United States' first offshore wind energy system that reaches operational status, if the project can shirk environmental concerns. Trident Winds, an energy developer based in Washington, has proposed to build a massive 765 megawatt offshore wind farm. The farm is meant to take form 25 miles off California's central coast. If constructed, it will be the world's offshore wind energy system, surpassing the London Array, which has a capacity of 630 megawatts.
Offshore project faces concerns regarding environmental impact
The wind farm has the potential to generate enough electricity to power more than 200,000 homes. It also represents the country's continued efforts to bolster its wind power capacity. The project faces many challenges, however, the least of which may be logistical. There are many environmental concerns surrounding the development of an offshore wind farm. Among these concerns is how such an energy system will impact plant and animal life located in the area. Such concerns are particularly high in California, which is home to the toughest coastal development regulations in the world.
Organization is slow to show support due to unknown variables in the development of offshore wind farms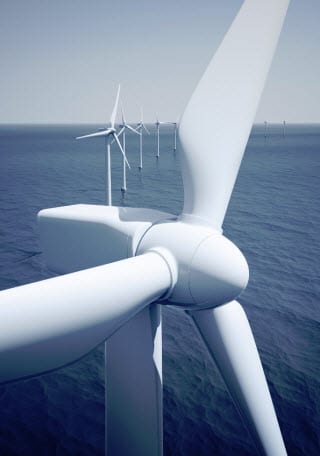 The California Coastkeeper Alliance has expressed a willingness to show some degree of support to the new offshore wind energy project. The organization is, however, is slow to give this support due to fears that the offshore project would adversely affect the environment. The California Coastkeeper Alliance notes that offshore wind projects are still quite new. While developers have been keen to ensure that environmental impact is kept to a minimum, there are still too many unknown variables that could potentially lead to environmental damage.
State agencies must approve plans to build new offshore wind energy system
Trident Energy submitted an application to lease a 50 square miles off the coast of California at the beginning of this year. This area would be home to the offshore wind energy project. The application is being reviewed by the Bureau of Ocean Energy Management. Before the project can begin taking form, however, it must be approved by various California agencies, some of whom are not eager to support coastal energy projects.