Taiwan approves strategic environmental assessment for offshore wind energy systems
July 15, 2016
Taiwan takes a step forward in supporting offshore wind farms
Taiwan's. Environmental Protection Administration (EPA) has granted approval for strategic environmental assessment for offshore wind energy systems. This represents yet another step in the country's ongoing goal to develop new renewable power sources. Offshore projects have been gaining more attention in Taiwan, as they have great energy production potential. Offshore wind farms are often praised for their ability to generate more electrical power than their onshore counterparts. This is because these energy systems can take advantage of the strong wind currents that can be found at sea.
Wind energy could play a major role in Taiwan's environmental goals
Recently, Taiwan established a new environmental goal, planning to reduce the consumption of fossil-fuels and become more focused on clean energy. Wind power is expected to play a major role in this endeavor. Offshore wind energy systems, in particular, could help the country  attain its goal more easily. In an effort to ease the development of wind projects, the Bureau of Energy has allowed developers to attain environmental approval for their wind farms by 2017. The approval of strategic environmental assessment is meant to make it easier for offshore wind energy systems to take form in Taiwan.
Government shows concerns regarding the environmental impact of offshore wind farms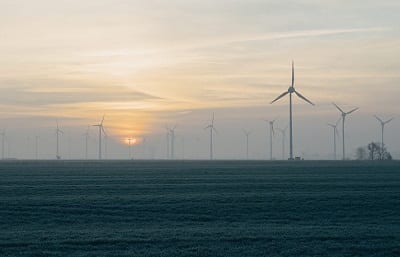 The Taiwanese government will be examining 36 sites for approval. These sites were chosen because of their potential for wind power. Officials are somewhat concerned with the impact offshore wind energy systems could have on wildlife. Of particular concern is how these energy systems may impact the endangered Chinese white dolphin. Officials aim to ensure that this and other species will not be negatively affected by the development of new offshore wind energy farms.
Adoption of offshore energy systems has been relatively slow
Offshore wind projects have been growing in popularity for some time. While several countries have shown interest in these wind farms, adoption has been relatively slow. This is because offshore projects present certain logistical challenges. These energy systems are also more expensive than their onshore counterparts, representing a significant investment that can be a financial burden on some parties.