AFC Energy looks to automate manufacture of hydrogen fuel cells
November 20, 2013
Hydrogen fuel cells may be built by robots in the near future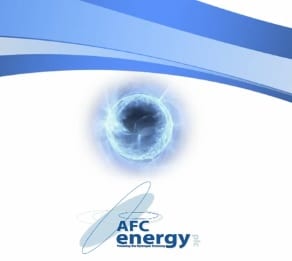 AFC Energy, a leading developer of hydrogen fuel cells, has announced that Innomech, a developer of advanced automation and manufacturing solutions, had been appointed to develop automated manufacturing equipment for its Power Up program in Europe. The company has been making a strong push to commercialize its fuel cells in recent months and has managed to form several strategic partnerships with several companies concerning the Power Up program. The program is meant to expand the accessibility of hydrogen fuel cells and promote their use in transportation and beyond.
Commercializing fuel cells remains a priority for AFC Energy
Through the Power Up program, AFC Energy is poised to deploy and install commercial-scale fuel cell systems throughout the European Union. Before that can happen, however, the fuel cells must be built. The manufacture of fuel cells can be a time consuming and costly process. AFC Energy believes that automating the process can help cut costs while also boosting the efficiency of its manufacturing initiatives. Innomech will be responsible for developing the technology that will go into automating the manufacturing process.
Technology will assemble hydrogen fuel cell systems automatically
The first phase of Innomech's venture will involve the scaling up of existing manufacturing processes. This will involve the introduction of the company's technologies, especially its robotics, which will be responsible for building and assembling fuel cell stacks. The robotics will also track the parts that are being used in the manufacturing process for the sake of inventory management. The second phase of the venture will involve the introduction of automated disassembly systems, which will take fuel cell stacks apart for repair or the recycling of materials.
Commercial-scale fuel cells may soon become commonplace
Hydrogen fuel cells have become quite popular, but mostly in the field of transportation. There are relatively few countries where fuel cells are being used on a commercial scale. As focus on renewable energy continues to grow throughout the world, however, such fuel cells are becoming more common and could eventually lead to a dramatic decrease in the consumption of fossil-fuels.