Air Products works to bring hydrogen fuel cells to South African health care facility
September 8, 2015
Air Products partners with other groups to bring hydrogen fuel cells to Johannesburg
Air Products, a leading provider of chemical gases, has announced its partnership with the South Africa Department of Science and Technology (DST), the City of Johannesburg, and Clean Energy Investments. Together, these organizations have launched a new pilot project that will bring hydrogen fuel cells to a health care facility in Johannesburg. The facility will use these fuel cells in order to have access to back up power during periods of "load shedding" when access to energy is less reliable.
Country continues to struggle with access to reliable energy
South Africa is no stranger to power outages. Indeed, reliable access to energy has been a longstanding problem for the country and others on the African continent. This is partly due to rapid economic growth, where the demand for electricity outstrips the supply available. In order to overcome this problem, South Africa has been looking for new energy solutions, and the country has set its sight on hydrogen fuel cells, as well as other forms of renewable energy, in order to have more reliable access to power.
Fuel cells could be an adequate solution to load shedding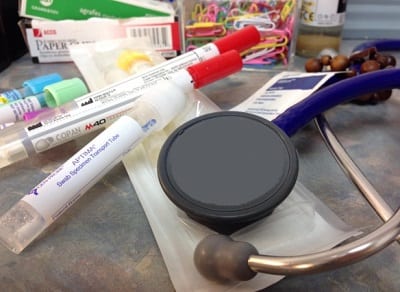 Fuel cells can provide uninterrupted power during periods of load shedding. These periods involve rolling blackouts that are typically impromptu in order to effectively manage the strain on the country's energy grid. Fuel cells use hydrogen to generate electrical power, allowing these energy systems to continue generating power. The fuel cells also do not produce any harmful emissions, which make them an ideal solution for those interested in renewable energy.
Hydrogen fuel cells system may improve the services at health care facility
The installation of the fuel cell system may allow the health care facility in Johannesburg to provide better services. Before the energy system was installed, the facility's staff had to transport medications in cooler boxes when the facility lost power. Now, however, the facility will be able to continue operating its cooling and other systems for up to 70 hours thanks to the use of hydrogen fuel cells.