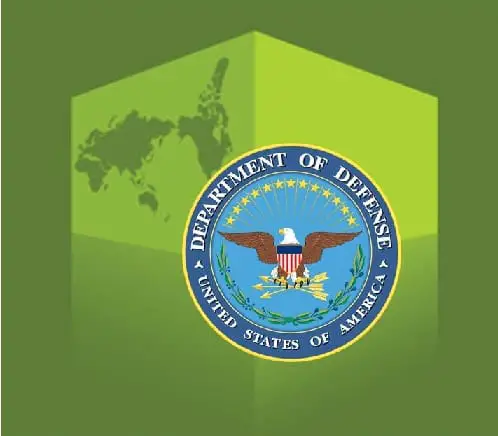 Alternative energy plans for Department of Defense go into overdrive
February 4, 2013

Department of Defense taking aggressive steps on the issue of alternative energy
The U.S. military has become one of the world's most aggressive supporters of alternative energy. The Department of Defense, which is also the world's largest consumer of fossil-fuels, considers energy as a matter of national security and has been laboring to help the country break free from its reliance on oil and coal. To this end, the agency, through its various military branches, has been investing heavily in alternative energy projects of all kinds, with a keen interest in biofuels, solar energy, and hydrogen fuel cells. Now, the agency has announced an ambitious plan that may finally break the country's dependence on fossil-fuels.
Report highlights the agency's increasing focus on renewable power
Pike Research, a leading market research agency, has released a new report concerning the Department of Defense's interest in alternative energy. According to the report, the agency has plans to quadruple its current alternative energy capacity by 2025. The agency's current alternative energy capacity is some 80 megawatts. By 2025, this will be increased to more than 3,200 megawatts.
Branches of the military to champion alternative energies
Much of the progress that will be made in this endeavor will come from the Army, Navy, and Air Force. Each of the branches of the U.S. military has established goals to reach 1 gigawatt of alternative energy capacity by 2025. According to Pike Research, the military branches will divide their focus on alternative energy into specific fields. The Navy, for instance, would be focused on biofuels, hydrokinetic energy, and tidal energy. The Army would be making use of solar energy, as it has already done for the past few years. Hydrogen fuel cells will be a more universal focus for the military, as these energy systems have proven themselves to be highly versatile.
Department of Defense may be able to add momentum to innovation
The alternative energy sector often struggles due to lackluster support from investors and national governments. Because support for alternative energy has been sluggish in the past, the sector has produced limited advances in clean technology and efficient energy systems. The support of the Department of Defense may change all this, as the agency's considerable clout will likely spark innovation in the field of renewable power.