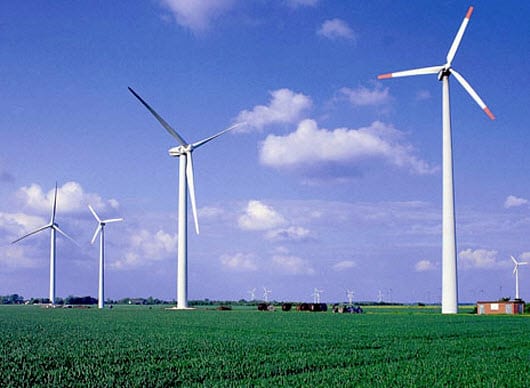 American Wind Energy Association report shows growth in the U.S.
April 18, 2012
The American Wind Energy Association has released its Annual Market Report for the year of 2011.
The report highlights many of the trends that emerged in the U.S. wind energy market last year. Many of these trends brought about promising growth throughout the industry and spurred a degree of market certainty, which produced a "positive feedback loop." This market phenomenon allowed states to produce wind-generated electricity at high levels without having to spend excessive amounts of money to do so.
The report shows that the wind power industry has had a major impact on the U.S. economy.
In only seven states, wind farms and other wind energy projects have produced more than 4,000 jobs. Job creation nationwide is estimated to be close to 30,000. The American Wind Energy Association believes that this trend will continue into the future and help cut down on the unemployment rate seen in many states where wind energy is a viable source of power. The report also notes that the industry brought in more than $20 billion in investments from the private sector last year, much of which was used to construct new wind farms and develop more efficient wind turbines.
According to the report, more than 6,816 megawatts of wind energy capacity was installed throughout the country in 2011. This is 31% higher than capacity installed during 2010. The American Wind Energy Association expects this trend to continue into the future as well. This will largely be powered by the development of more efficient wind turbines and less expensive technologies. There are currently more than 8,000 megawatts worth of wind energy projects under construction in the U.S. Once completed, the country's total wind energy capacity will be at 46,916 megawatts.
Wind power seems to have a promising future in the U.S., but this is largely due to support from the private sector.
The U.S. government has backed the energy, along with several others, but has not focused its efforts on promoting the energy on a large scale. If private investments continue to remain high, the wind energy industry is expected to continue growing well into the future.
---
Article: American Wind Energy Association report shows growth in the U.S.
Article Source: Hydrogen Fuel News – American Wind Energy Annual Report
Author: Brett Williams
---
American Wind Energy Association report shows growth in the U.S.
---