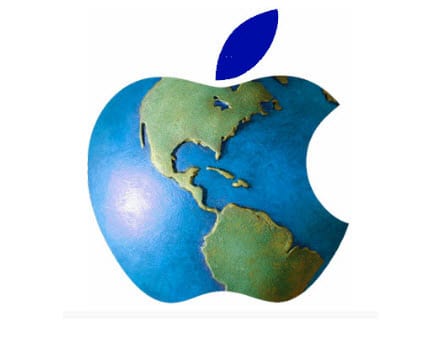 Apple data center to receive 100% of its power from renewable sources
May 21, 2012
Apple looks to end its clash with Greenpeace through decisive action
Early last month, Apple was accused of using coal-generated electricity for its iCloud data center in Maiden, North Carolina. The accusations came from Greenpeace, a well known and somewhat controversial environmental advocacy group. Apple was not alone in these accusations, as Amazon and Google were also targeted by the group. The accusations were met by Apple providing previously unreleased information concerning its data center, showing that the center would draw the majority of its energy from renewable sources. Now, Apple has a new energy plan for the data center.
Company faces down criticism due to links with fossil-fuel
Apple has announced that its North Carolina data center will be completely powered by alternative energy. The initial plan was to have the data center powered by onsite hydrogen fuel cells and solar arrays while additional power was purchased from commercial energy producers. Apple has long billed the North Carolina data center as the most environmentally sound facility of its kind, but had been criticized because of the notion that the center would have links to fossil-fuels.
Data center to be powered by onsite alternative energy systems as well as third party sources
According to the company's new plan, 60% of the energy required for the data center will be produced onsite. This electricity will be generated by hydrogen fuel cells and solar energy harvesters located both at the facility and on the surrounding land. Apple expects that the solar arrays used at the site will be the largest in the country. The company also holds the veritable armada of hydrogen fuel cells that will be located onsite in high regard.
Apple expects announced plan will placate environmentalists
The remaining 40% of the data center's energy will be purchased from alternative energy suppliers. This energy will be generated through various means, including solar, wind and hydrogen fuel cells. The company has announced this plan in an attempt to quell the ongoing criticism surrounding its use of energy and the energy requirements of powering the iCloud data center.