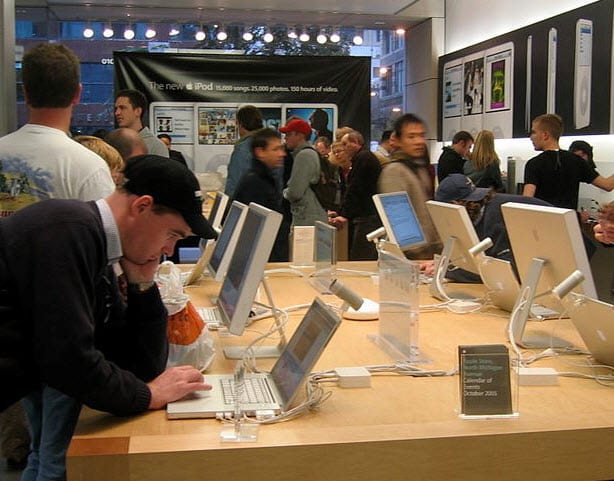 Apple to consider use of hydrogen fuel to power future electronics
December 24, 2011
Apple may be taking a new approach to how it builds its future technologies, according to a new patents filed with the U.S. Patent and Trademark Office.
The technology company has been investigating the uses of alternative energy recently, with a keen interest in hydrogen fuel. Earlier this month, the company announced that its new headquarters in Silicon Valley, California, will be powered almost entirely by solar energy. According to the new patents, the company's new products may be powered by hydrogen.
One of the new projects Apple is considering is a MacBook laptop powered by a portable hydrogen fuel cell. The company is interested in making its electronic devices more environmentally friendly. Portable fuel cells would be a way to accomplish this goal, if the company can figure out a way to make them efficient.
The company has developed a fuel cell system that would be housed within the laptop itself.
Other companies have attempted to utilize portable fuel cells in the past. None of have seen any major success with such systems, but Apple believes that such fuel cells could be the future of mobile electronics. Apple estimates that their fuel cell system could go for several weeks without needing to be refueled, which would make the MacBook much more energy efficient. The fuel cell would, however, make the product much more expensive than it already is, if the company plans on using conventional fuel cell designs.