Arcadia Power aims to bring renewable energy to renters
November 7, 2016
Renters will soon have access to renewable energy
Arcadia Power, a company that specializes in clean power, has launched a new product that aims to provide renters throughout the United States with access to renewable energy. The company hopes to ensure the growth of solar power, in particular, within the residential sector. While homeowners have had access to solar power for many years, renters typically do not have this same access. Many renters, or non-homeowners, have expressed interest in supporting renewable energy, but their limited options have prevented them from doing so in the past.
Access to solar power is expanding throughout the residential sector
Through Arcadia Power, renters will be able to invest directly in renewable energy. The company intends to connect customers directly to a distributed energy grid, allowing them to pull electricity from solar energy projects that Arcadia Power manages. These projects are not large, but Arcadia Power is expected to bring more solar capacity online in the coming months and years. Through the company's new offering, renters will have access to approximately 250 kilowatts worth of renewable energy. This is enough to power nearly 40 average homes.
Growing interest in renewable energy is creating new opportunities for energy developers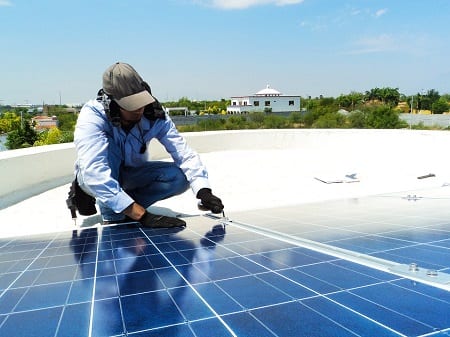 Renters have long called for access to clean power, but because they do not own their property, they cannot install solar panels themselves. Property management companies in some parts of the country have shown strong support for renewable energy, taking it upon themselves to provide their customers with access to the clean power they want. The growing demand for renewable energy among renters is one of the reasons Arcadia Power has launched its new initiative.
New services could help consumers save money on their energy bills
Arcadia Power has promising plans for future products and services. One of these services is focused on on-bill financing for energy efficiency products, such as smart thermostats and LED lights. This service is meant to help customers reduce their consumption of electricity, which will also help them save money on their energy bills.